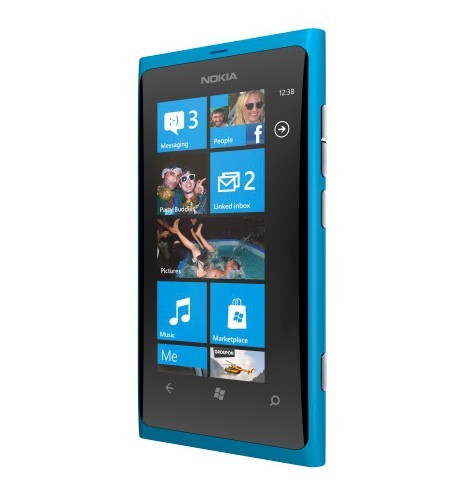 Nokia has finally unveiled its first set of new Windows Phone devices, pegging its new Lumia 710 and Lumia 800 devices with a November release date.
The Nokia Lumia 800
Originally codenamed the Sea Ray the Lumia 800 is the first high-end Windows Phone device set to be released in Nokia's new series.
The device will house a mediocre 3.7-inch Super AMOLED number, with a resolution of 480x800 pixels. As is to be expected the device will be powered by the latest Windows Phone Mango OS. Additionally, the device will boast a 1.4GHz processor backed up with 512 MB of RAM and 16GB of internal storage.
As is the case with most recent high-end Nokia devices, the new Lumia 800 will also include a nice camera. The new Windows Phone is set to include an impressive eight-megapixel autofocus snapper, with its very own Carl Zeiss lens and LED flash. The camera will reportedly be able to record 720p HD video at 30fps.
The Lumia 800 will be available in black, cyan and magenta options from 16 November, retailing at €420 (£365) plus VAT.
The Nokia Lumia 710
Alongside the flagship 800 model, Nokia also unveiled the Lumia 710 at its conference. The cheaper -- though far from budget -- Lumia 710 is effectively a slightly stripped down, more affordable version of its big brother the Lumia 800.
The device screen will reportedly be the same size as the 800, just not Super AMOLED. Additionally, the 710 will house the same 1.4GHz processor and 512MB of RAM. The storage however has also been stripped down, with the Lumia 710 only boasting 8GB of internal storage.
Likewise the device's camera has seen a downgrade, with the 710 housing a five-megapixel snapper -- though on the plus side it is still reported as being capable of recording 720p HD video.
Unlike the Lumia 800, which is already available for pre-order across the UK, Nokia are yet to confirm when the 710 will hit British shores. Currently, Nokia has confirmed the device arrival in Hong Kong, India, Russian, Singapore and Taiwan at the end of 2011. As for the rest of the world, Nokia only offered a nebulous promise to expand the device's release into "further markets" at an unspecified point in 2012.
The device is currently listed as costing around €270 (£235) plus VAT.