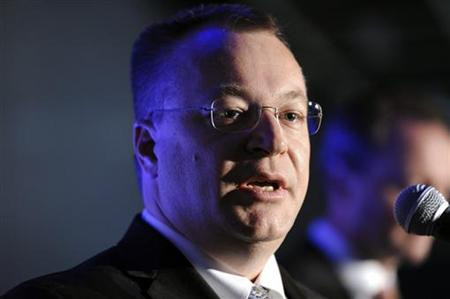 Following Nokia World and the unveiling of its opening salvo of anti-iPhone Windows Phones, Nokia CEO Stephen Elop has hinted that a second wave of Windows 8 tablets aimed squarely at Apple's iPad may already be in the works.
Elop dropped the hints during an interview with Bloomberg, where he described Windows 8 as a "supercharged" version of Windows Phone tailor made for use on tablets. "There's a new tablet opportunity coming," Elop commented on Windows 8's potential.
"We [Nokia] see the opportunity. Unquestionably, that will change the dynamics," elaborated Elop, when questioned about the Windows 8 tablet's potential to combat the Apple iPad's current hold on the market.
Questions regarding Windows 8's use in tablets emerged after news broke that the OS would house the same tile-based interface currently used in Microsoft's Windows Phone mobile operating system.
Despite hinting at the development of a new Nokia tablet, Elop was quick to note that the company had not made any official announcements "yet" -- indicating they may at some point in the future.
Elop's hints come just after the company unveiled its news series of Windows Phones, headed by Nokia's high-end Lumia 800.
At the time this article was written Nokia had not responded to requests for comment regarding its possible development of Windows 8 tablets.