Coverage of the Nokia press conference from New York as it happened.
What has been announced:
Nokia Lumia 820 smartphone (ANNOUNCED)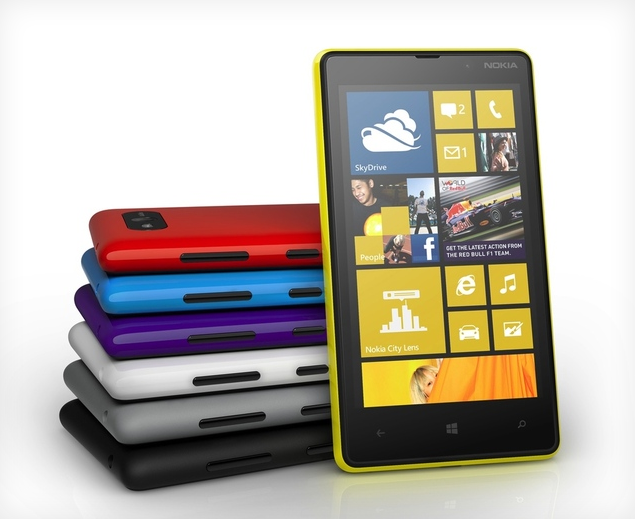 4:30pm: A final post press conference note: in a Q&A after the announcment, Elop said Lumia 920 and Lumia 820 would enter the market in the final quarter of 2012, but would not announce pricing. When asked about a Lumia tablet, he said: "With Nokia's strength in mobility this is an area that we are evaluating very closely. It's a real opportunity." Interesting.
4:25pm: And that's all folks. Thanks for joining us and make sure to check out our indepth coverage of the Nokia event in the coming hours, days and weeks.
4:23pm: Ballmer gone and Elop back up for what is likely the wrap up. Talking about how far Nokia has come with Windows Phone.
4:21pm: Ballmer says in the next year we will see 400 million new Windows devices (phones, tablets, laptops and PCs) which should attract app developers.
4:20pm: I think that Steve Ballmer has been telling Stephen Elop to go to the same suit supplier as him - and that's not a good thing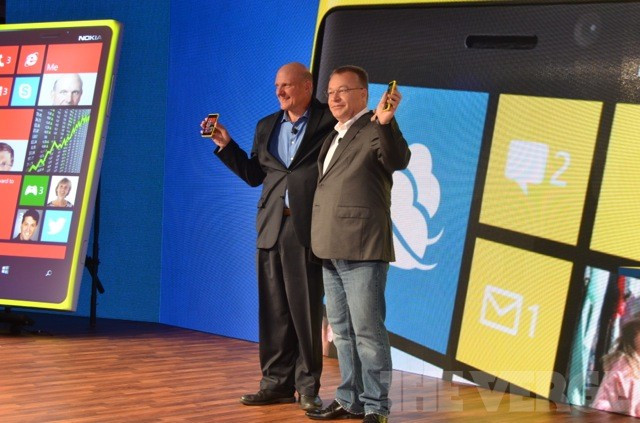 4:18pm: Ballmer: "This is the year for Windows - phones, tablets, PCs - we've reimagined Windows from the ground up..."
4:17pm: Ballmer has been asked by Elop to talk about the ecosystem as a whole and is onto Windows 8.
4:15pm: Microsoft CEO, Steve Ballmer now on stage with Elop. Says its been a "full on sprint" to get Lumia to market but we're only now seeing the results. Oh and he's talking about live tiles again. Jeez....
4:13pm: We're onto the Lumia 820, which comes with a number of exchangeable covers - one of which adds wireless charging. Very similar to 920 but with no PureView and smaller 4in screen but keeps super sensitive technology.
4:10pm: While Nokia is esposing the benefits of its new phones, the markets seem to not believe them. Nokia stock on the New York Stock Exchange is down over 13 percent since opening this morning.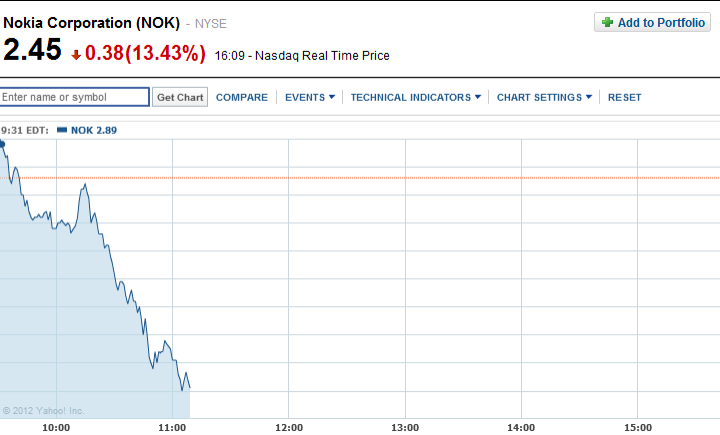 4:05pm: Kevin is onto the floating lens technology now, saying ti came about because traditional image stabilisation was not possible on smartphones.
4:03pm: Kevin is trying to show off a number of the Nokia excludsive apps on stage, cut unfortunately he just can't get them working. Includes City Lens and Angry Birds Roost, a app where you can find all the Angry Dirds content in one place.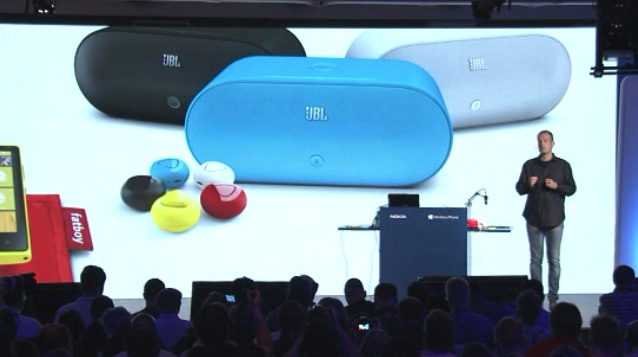 3:58pm: Wireless charging demo now, and it looks pretty straight forward. Kevin also showing off a new speaker called the JBL Power Up, which acts as a Bluetooth speaker and as a wireless charger. Nokia are launchig a range of compatible chargers today.
3:57pm: Kevin now sharing skiing gloves to show off a new feature called "super sensitive technolopgy" which recognises when you are wearing gloves and when you are touching the screen with your bare hands.
3:54pm: "Fastest LCD display ever shipped on a smartphone - and the brightest" according to Shields.
3:51pm: Kevin talking about the engineering side of Lumia 920, like the inclusion of the polycabornate shell, first seen on the N9, which allows Nokia to offer the phone in yellow, red and slate grey colours - giving the phone "personality, style and a little bit of panache." Nice.
3:50pm: Oh good, Kevin Shields is on stage, let's hope he does this again.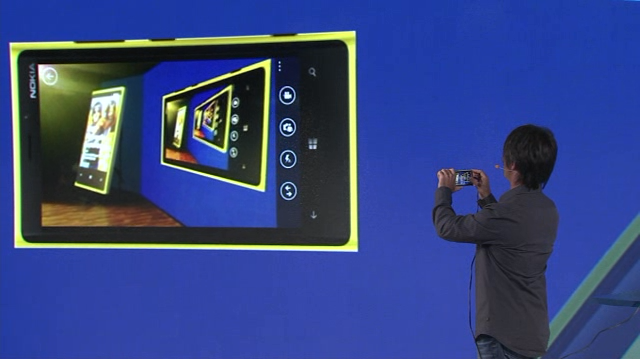 3:47pm: Still talking lenses, which all look good but don't seem to off anything new over Instagram or other filters included with other phones.
3:41pm: Joe is now onto the Windows Phone 8 camera app, including the new pinch-to-zoom. There is also a new Lenses button in the app, which brings up new Lens applications which add to the functionality of the camera, including third party lens.
3:40pm: And here is that screenshot (in case you were wondering):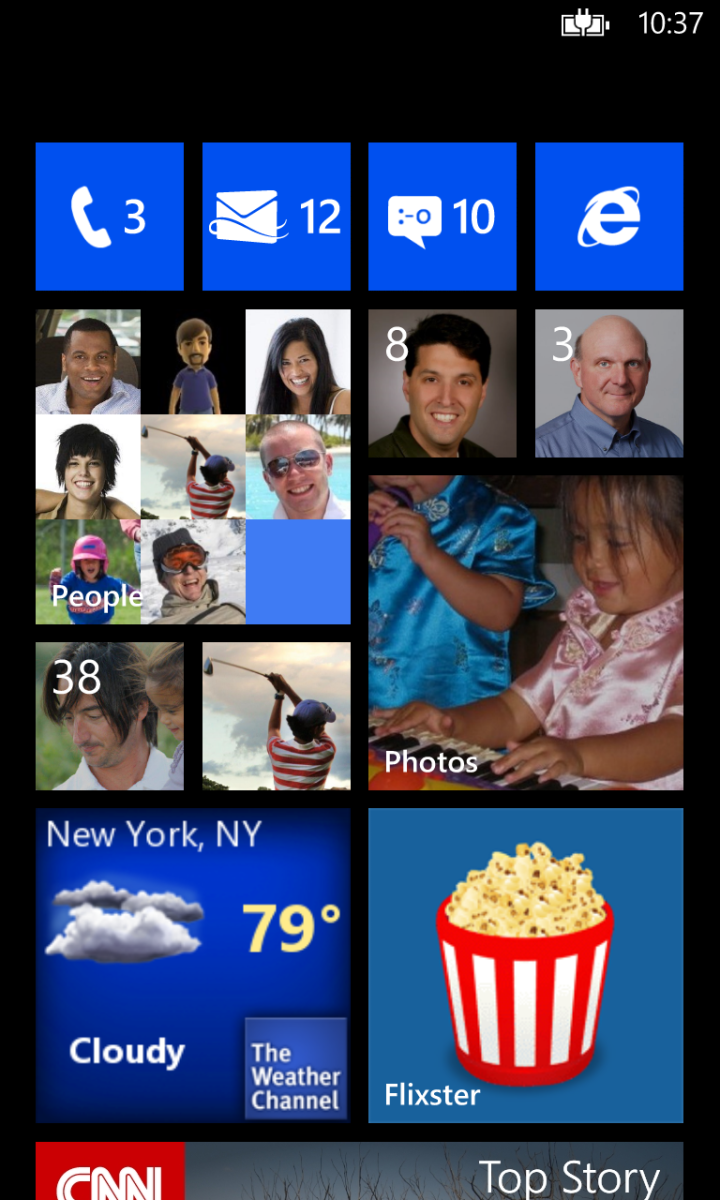 3:39pm: We spoke to soon, Joe just showed off the new....wait for it....screenshot features. Hmmmmm
3:35pm: If you are wondering why we have not said anything for a few minutes, well, it's becasue Joe is not saying anything new, simply going through what we already know about Windows Phone 8
3.32pm: Belfiore now showing off how easy it is to change the size of tiles on the home page. Nothing we haven't seen before however.
3:29pm: Joe Belfiore on stage now to show off the Windows Phone 8 interface on the Lumia 920.
3:26pm: Wireless charging confirmed. Nokia working with a number of companies already to produce a range of wireless chargers which use the Qi wireless charging standard. Virgin Atlantic already on board to provide chargers at its airport lounges. And that's it from Jo Harlow.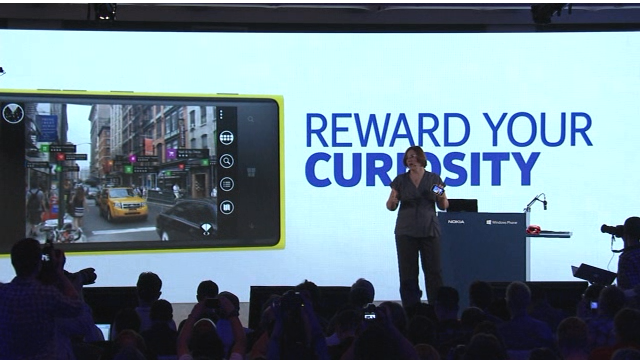 3:25pm: Lumia 920 comes with 2,000mAh battery "which will get almost anyone through the day." This is in part thanks to the dual-core Snapdragon S4 chip inside, which Harlow says will says 30 percent compared to quad-core chips.
3:24pm: The PureMotion HD+ display will react to sunlight apparently thanks to improve ClearBlack technology.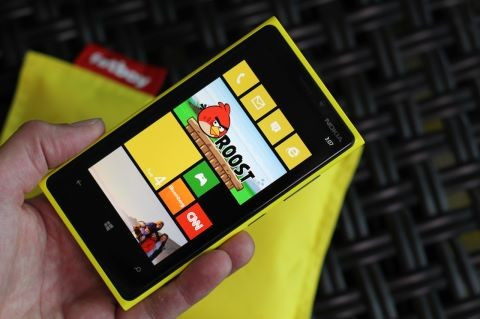 3:18pm: The Lumia 920 will have a 4.5in PureMotion HD+ screen which "will be better than HD" resolution. Looks pretty nice, though Harlow just had a dig at the London weather.
3:17pm: Nokia's location-based apps will come to the Lumia 920, along with "an even stronger mapping experience". Nokia City Lens will provide "the most intuitive way" of discovering the world around you. It's an augmented reality app from Nokia.
3:16pm: PureView will give you brighter clearer images, even at night. Floating lens technology wiull also help with taking HD video says Harlow.
3:15pm: Harlow taking about the ways in which the PureView camera technology will eliminated blur by capturing between five to ten times as much light as any competitor thanks to something called floating lens technology.
3:14pm: Harlow calls the Lumia 920 the most sophisticated smartphone in the world, talking up PureView technology.
3:12pm: Nokia's executive vice president Jo Harlow now on stage to introduce the first new handset - the Nokia Lumia 920.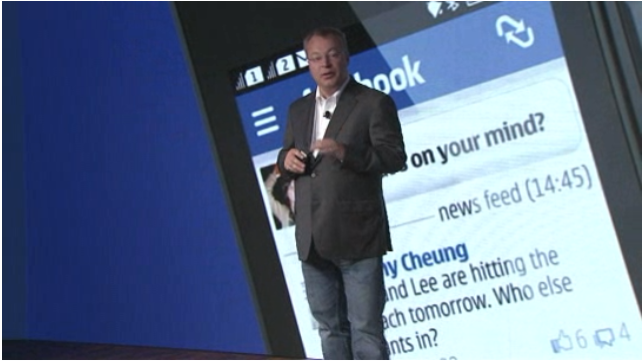 3:08pm: Elop now talking about Future Disruptions and the company's R&D department which include camera, navigations, location platform.
3:08pm: Now talking about "connecting the next billion" and the Asha range of low price phones. "So much more innovation in this space, going forward."
3:06pm: Elop: "WP ecosystem growing three times faster since Nokia joined." WP apps now at 100,000, compared to 7,000 when Nokia joined the party.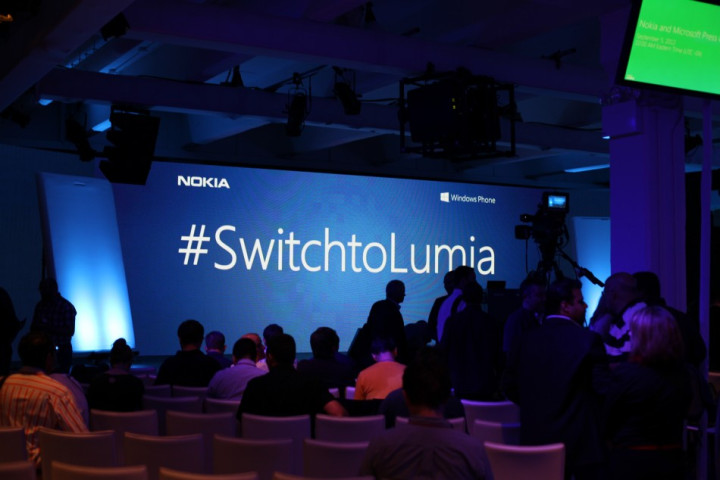 3:05pm: Elop talking about how the Windows Phone software combined with the Lumia handsets have brought something comeplelty new to the market.
3.02pm: Nokia CEO Stephen Elop has taken the stage: "We recognized the industry had shifted to a war of ecosystems."
3:00pm: And things have begun in New York with the large phones displaying the smaller homepage tiles of the Windows Phone 8 interface.
2:57pm: And of course next week we have the Apple event in San Francisco, but let's leave that for now and concentrate on Nokia.
2:55pm: In case you didn't hear, and most people haven't, Motorola is also holding an event in the Us today, where it is expected to launch its latest flagship Android handset. The event is in conjunction with Verizon in the US and is expected to be a 4G powerhouse, meaning we won't get it in the UK - unles Everything Everywhere gets in on the act of course.
2:50pm: With just ten minutes to go until kick off, here's an image of the stage in New York with two very large phones taking pride of place at either side of the rostrum.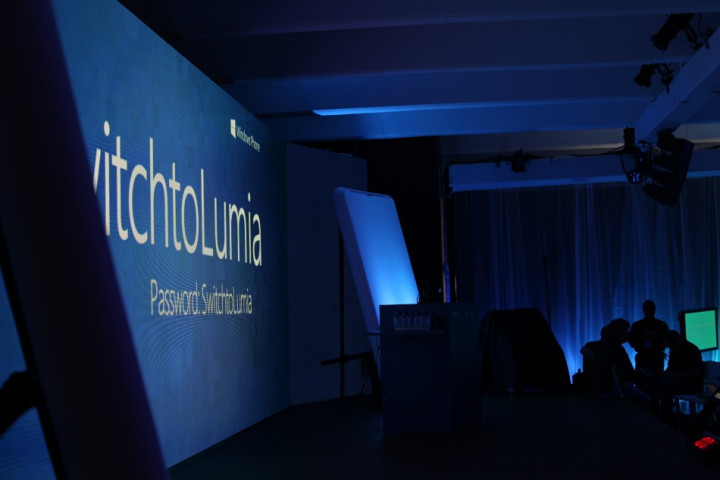 2:45pm: While we're pretty certain we'll see the Lumia 920 and Lumia 820, we may see something else. A "One more thing" if you like. While other, cheaper smartphones are a possibility, we'd love to see the combination of Nokia hardware expertise with Microsoft's new Windows 8 software.
2:40pm: In case you missed them last week, here is one of the leaked images of the Nokia Lumia 920 which the company is set to launch in 30 minutes time. The phone will have:
1.5GHz dual-core processor
Nokia PureView technology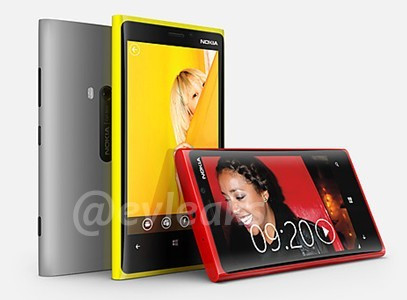 2:35pm: Many people are saying the success of Windows Phone 8 handsets for Nokia cannot be overstated, with some analysts claiming it is the company's last chance to make an impact on the smartphone market dominated by Apple and Android.
2:32pm: Stephen Elop has already been busy this morning in New York addressing analysts ahead of the press event.
2:25pm: The crowds are beginning to fill into the auditorium in New York ahead of the Nokia event scheduled to be kicked off by the company's CEO Stephen Elop at 3pm UK time.
Must Read:
Elop says Windows Phone 8 is important but "not the only step on our journey"
Nokia Lumia Windows Phone 8 handsets to get wireless charging
Nokia Lumia 920 and Lumia 820 Smartphones Leak