Nokia has won a court injunction banning the HTC One smartphone from using its so-called HDR microphone, after a judge ruled the component was designed by Nokia and may not be used by the Taiwanese company.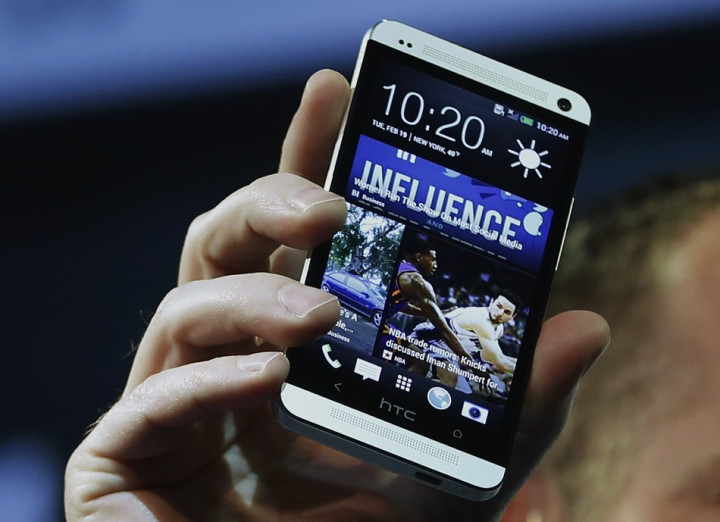 The HTC One has had a tough start to life. Despite widespread critical acclaim the launch of what could be a make or break phone for HTC has been plagued with delays, meaning it has lost a lot of the competitive advantage it potentially could have had over the Samsung Galaxy S4, which will launch later this week. Now HTC faces making a minor redesign to comply with the court ruling.
In a statement announcing the decision by the Amsterdam District Court, Nokia told IBTimes UK: "HTC has no license or authorisation from Nokia to use these microphones or the Nokia technology from which they have been developed. In its marketing materials, HTC claims that its HDR microphone is a key feature for the HTC One, but it is Nokia technology, developed exclusively for use in Nokia products."
Nokia caught HTC using the disputed microphone after getting hold of an HTC One and looking at the components inside, before recognising its patented microphone and filing the infringement complaint.
The Finnish phone maker said the global injunction was effective until March 2014 and would prevent STMicro, the manufacturer of the microphone, from selling the component to HTC, which has already struggled with the shortage of components for its flagship One phone.
In a statement sent to IBTimes UK, HTC said it "is disappointed in the decision. We are consulting with STM and will decide whether it is necessary to explore alternative solutions in due course. In the meanwhile, we do not expect this decision to have any immediate impact on our handset sales."
As part of the ruling, STMicro was also punished for selling the Nokia-patented part to HTC, and will have to pay Nokia €50,000 (£43,000) for each microphone sold to other manufacturers, although this will be capped to €1 million, the equivalent of just 20 handsets.
HTC was keen to talk about the One's HDR (high dynamic range) microphone when it announced the flagship smartphone back in February. The technology allows the device's microphone to record very loud and very quiet sounds more clearly, compared to most other smartphones, which are unable to cope in loud environments, such as recording live music.
The One was seen as a make-or-break smartphone for HTC, which has faced mounting competition from Apple and particularly Samsung in recent years, and has lacked the marketing clout to promote its impressive but mostly over-looked One S and One X phones from last year.
HTC gave the One a launch event worthy of its American and South Korean rivals, followed by extensive advertising during Champions League football matches. However delays in sourcing components for the One's 'Ultra Pixel' camera caused interest to wane.
This latest patent infringement case is one of many being waged between Nokia and HTC, with the Finnish company currently asserting more than 40 patents in Germany, the US and the UK against HTC.
Nokia added: "Once again, Nokia calls on HTC to compete using its own innovations and to stop copying from Nokia."