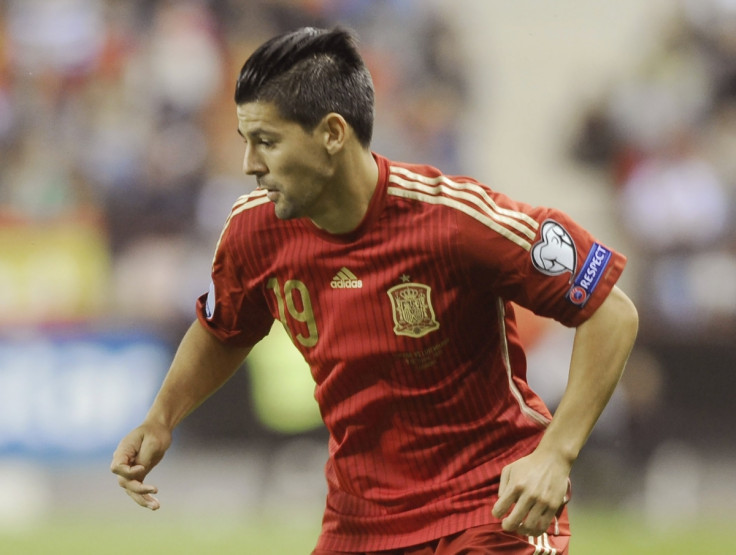 Nolito has refused to sign a new contract at Celta Vigo until a "detail" in negotiations is resolved. The Spain international, nevertheless, has played down the constant speculation linking him with a move to either Arsenal or Barcelona, pointing out that in previous transfer windows he was reportedly close to the likes of Liverpool and Atletico Madrid.
Celta sporting director Miguel Torrecilla revealed earlier this season that Nolito was set to sign a new deal that'd increase his release clause from €18m (£12.6m, $19.2m) to €25m, while also giving him a significant pay increase. However, reports in Spain have since claimed that negotiations are on hold as the player wants to wait until January to put pen to paper – as any interest from a bigger club would be hindered by an increase in his release clause.
Last week Torrecilla admitted that negotiations over the new deal were on hold while increasing the speculations about Nolito's departure, saying that his sale would be an impressive piece of business for the club as they had purchased him from Benfica two years ago for just €2.5m. Spanish newspaper AS reports that both Barcelona and Arsenal are monitoring the situation closely, although the Spanish outfit are understood to be a lot less keen on paying the full release fee than the Gunners are.
Nolito has now admitted he is growing frustrated over the speculation, assuring fans that neither Arsenal nor Barcelona have yet contacted him over a January move.
Asked about why he has not renewed with Celta, he replied: "There is a detail that is not resolved and while it is not settled, I will not sign. I have a three-and-a-half year contract remaining and a [release] clause of 18 million.
"Everybody is talking about my renewal. We will get to 31 January and every time I speak someone is going to ask me about the renewal. This tires me. I will renew when I had to renew, when [that detail] is resolved," he reiterated.
Questioned about a potential move away during the January transfer window, he pointed out: "Valencia, Atletico, Napoli and Liverpool [also reportedly wanted me in previous transfer window] ... and I'm still here."
"If someday a team wants me then they need to come to speak with Celta and pay what they have to pay. There is no more. I want to be quiet. No team has called me and as far as I now no one has called Celta either."