Norovirus reported among California GOP staffers at the Republican National Convention
Around 12 staffers have been confined to their hotels for 24 hours until their symptoms pass.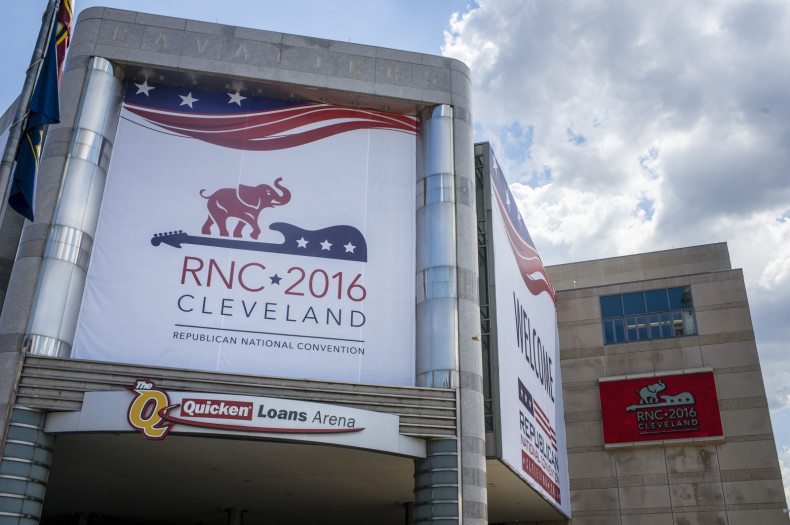 The California delegation to the Republican National Convention was given unfortunate news early on 19 July. Up to 12 California GOP staffers were infected with norovirus and are being sequestered in a hotel until their symptoms disappear for 24 consecutive hours.
According to Mashable, staffers received an email on Tuesday, 19 July, that urged them not to shake hands or share food with fellow convention attendees. The email also requested that if they began to feel ill, they should not get on the bus from the hotel to the convention.
Since the announcement, staffers have reportedly stocked up on hand sanitiser lotion to attempt to fight off the spread of the highly contagious virus.
USA Today revealed delegates were first informed that at least six party staffers, including California GOP communications director Kaitlyn MacGregor, had fallen ill with norovirus. California Republican Party executive director, Cynthia Bryant, broke the news and announced the local health department confirmed a diagnosis of norovirus and that it had been brought to Ohio from California.
Peter Schade with the Erie County, Ohio Health Department told reporters that staffers arrived on 14 July and reported feeling "queasy" by the evening, suggesting they had brought the virus instead of becoming infected at the Kalihari Resort. Schade said that samples have been sent to a lab in Columbus for confirmation but noted that it is definitely "a nori-like illness".
According to USA Today, Schade commended the California group and the resort for containing the spread of the illness. Norovirus is "a very contagious virus that can infect anyone," the Centers for Disease Control and Prevention (CDC) states. "You can get it from an infected person, contaminated food or water, or by touching contaminated surfaces."
The highly contagious virus attacks the stomach and/or intestines, leading to stomach cramps, nausea, diarrhoea and vomiting. The CDC says the virus causes significant symptoms in 19-21 million people in the US each year and leads to between 570 and 800 deaths.