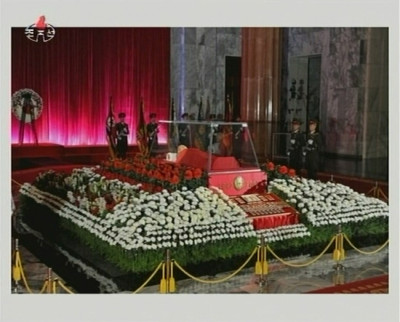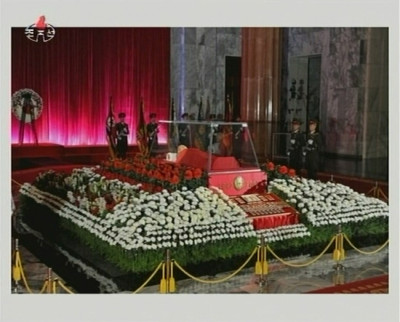 Surrounded by flowers and wreaths, and draped in red, the body of Kim Jong-il lay peacefully in his coffin Tuesday at the Kumsusan Memorial Palace in Pyongyang.
The death of the North Korean dictator, announced Monday, has sparked fears that the country could slide into economic and social chaos and spark turmoil in the region.
There are also doubts as to the governing ability of Kim Jong-il's appointed successor, Kim Jong-un. Little is known about the dictator's third son, who is said to be in his late 20s and to have been educated in Switzerland.
The transfer of power to the young would-be-dictator comes during a period of intense mourning for the nation. Images of weeping North Koreans expressing their grief and anguish at the death of their "Dear Leader" have filled state media reports since the annoucenment of his passing.