North Korea Fires Sixth Missile Raising Tensions in Seoul [VIDEO]
Pyongyang launches short-range missiles for third consecutive day as Seoul remains on high alert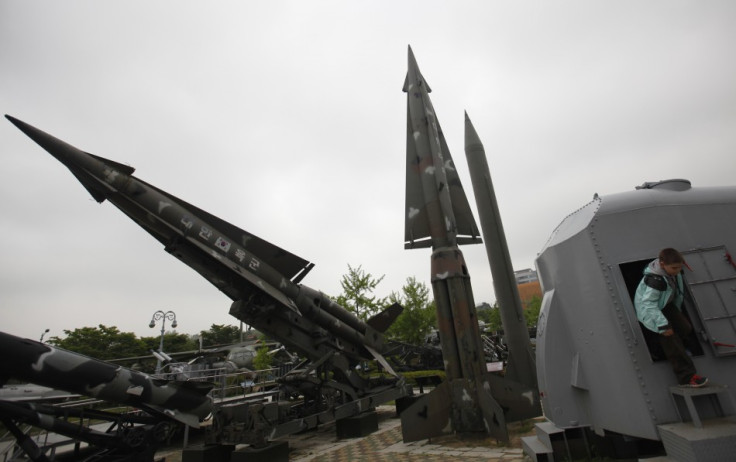 Tensions in the Korean Peninsula are running high as North Korea launched two more short-range missiles for a third consecutive day - bringing the total fired to six.

Pyongyang launched three missiles on Saturday and one on Sunday.
South Korea confirmed the latest launch and urged Pyongyang to stop aggravating tensions in the region.
"North Korea again launched what appears to be a KN-02 short-range missile. We are closely watching the movements of the North's military in case of further launches," said a senior defence ministry official in Seoul, according to Yonhap news agency.
The missiles, believed to be surface-to-surface, hit the East Sea. South Korea has already deployed dozens of short-range missiles on its coastal border beefing up security in the region.
The presidential office in Seoul has called on North Korea to stop engaging in such activities.
"Whether it's a test-firing or armed demonstration, North Korea should not engage in tension-creating acts," presidential spokesperson Kim Haing said, according to the head of the national security office in South Korea.
The ministries in Seoul have been kept on high alert over the situation and North Korean activities are being closely monitored.
© Copyright IBTimes 2023. All rights reserved.