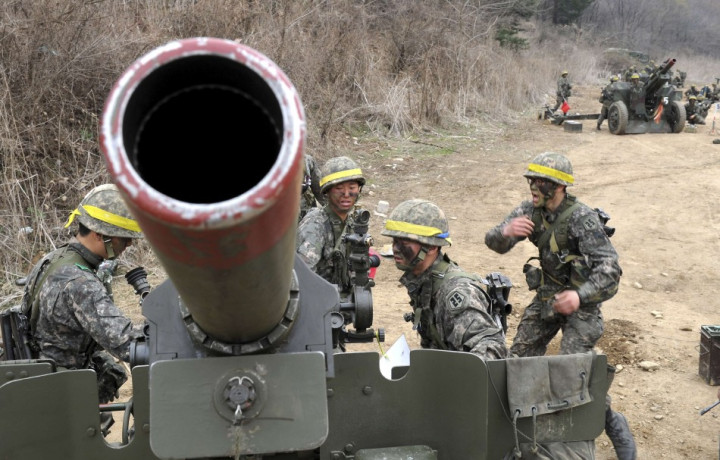 Japan is urging South Korea to sign a bilateral military intelligence pact in order to counter Pyongyang as tension in the Korean Peninsula continues to mount.
The Japanese ambassador to Seoul has made it clear Tokyo is ready to ink the agreement "at any time" in the wake of a flurry of threats from North Korea.
The two countries were on the verge of signing the deal in July last year, however it had to be postponed.
Seoul and Tokyo do not have any formal military ties, and in fact have been involved in a territorial dispute over an island located between the two countries.
Reaching out to the South Korean government, Japanese envoy Koro Bessho told the reporters in Seoul that his country "is willing to sign the military intelligence-sharing pact with South Korea at any time [to] mutually benefit both South Korea and Japan."
Bessho added if the bilateral ties between the two countries are strengthened, it will force North Korea to tone down its belligerence.
The ambassador also took the opportunity to insist Washington play a key role in the relationship between its allies, saying:
"North Korea has threatened a pre-emptive nuclear attack against South Korea and Japan. Against the backdrop of North Korea's threats, there is the need to forge a close coordination among Japan, South Korea and the US."
Pyongyang has issued a string of threats against both Seoul and Tokyo in recent weeks. The defiant nation is believed to have moved two medium-range missiles and several short-range missiles targeting Seoul, Japan and US bases in the region.
The Japanese envoy continued: "While the South Korea-U.S. alliance and the Japan-U.S. alliance are solid, defence cooperation between South Korea and Japan is still vulnerable. Although it is a sensitive issue, I hope the two nations to forge a close cooperation in the field of defence."
Japan has also deployed several patriot batteries across the country as a precautionary measure against Pyongyang.