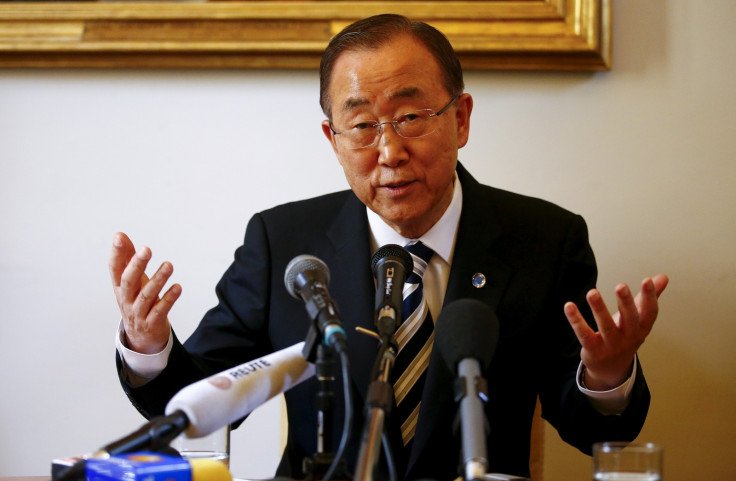 North Korea suddenly revoked the visitation invite of UN secretary-general Ban Ki-moon, the UN chief announced on 20 May. Pyongyang's cancellation of the trip comes a day before the UN chief was scheduled to arrive.
"Early this morning, the authorities of the Democratic People's Republic of Korea informed us, through their diplomatic channels, that they were reversing their decision for me to visit the Kaesong Industrial Complex," Ban announced at an open meeting, according to CBS News.
He continued, "No explanation was given for this last-minute change. This decision by Pyongyang is deeply regrettable. However, I as the secretary-general of the United Nations, will not spare any efforts to encourage the DPRK to work with the international community for peace and stability on the Korean peninsula and beyond."
The UN chief was scheduled to visit the industrial complex in the Kaesong economic zone, which is run jointly by North Korea and South Korea.
According to Yonhap News, Ban first announced his planned visit during the World Education Forum on Tuesday (19 May), saying he hoped to promote reconciliation between the North and South.
CBS News reported that no other UN secretary-general has visited the Kaesong Industrial complex before and only Boutros Boutros-Ghali and Kurt Waldheim had visited the country 22 years ago.
The trip's cancellation comes during heightened fears over North Korea's leader's erratic behaviour. Supreme leader Kim Jong-un has reportedly killed off several high ranking members in his government. Most recently, the North Korean leader reportedly ordered the execution of his defence chief Hyon Yong-choi for falling asleep during an event attended by Jong-un.