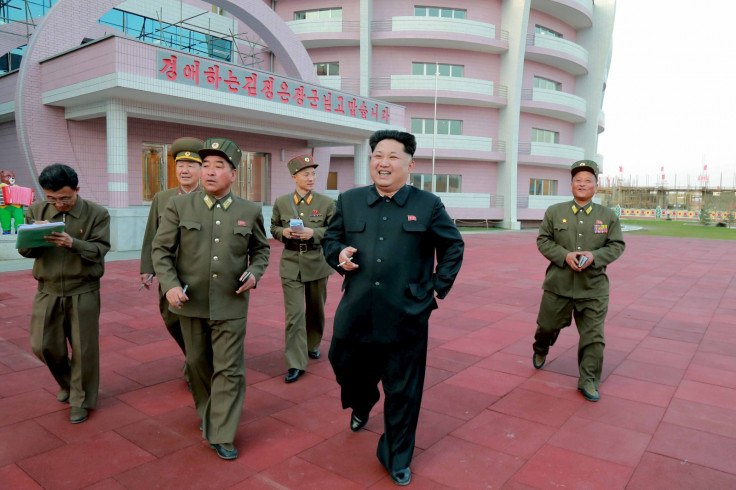 North Korean dictator Kim Jong-un has cancelled his planned visit to Russia for the Victory Day celebration on 9 May, the Russian government confirmed.
"We were informed of the decision via diplomatic channels ... The leader cited interior affairs in his country as the reason for his absence," Kremlin spokesman Dmitry Peskov said.
Peskov denied rumours that the North Korean leader's decision to stay back at home came after Moscow probably received warnings from other nations against Kim's visit. He added that Russian President Vladimir Putin has no definite plans to meet Kim in the near future.
Kim's visit to Moscow would have been his first trip abroad since assuming power in 2011.
Meanwhile, South Korea's Chosun Ilbo newspaper reported that Kim decided to stay at home because Pyongyang and Moscow failed to reach agreement on the security protocol for him.
Russia reportedly refused to comply with the North's request for special treatment given that there will be several other foreign dignitaries at the event, according to the newspaper.
It also said Kim Yong-nam, the eternal president of the Supreme People's Assembly and the North's constitutional head of state, will likely visit Moscow.
There is also speculation that Kim's decision came out of his fear of a coup in the country in his absence.
Putin extended the invitation to Kim last December, and scheduled a meeting with the leader, as he looks to find greater support in Asia amid rising tensions with the West over the annexation of Crimea. North Korea had been Russia's ally during the Cold War.
The Kremlin had earlier said that 60 other world leaders had been invited to Victory Day, which commemorates the country's victory over Nazi Germany during World War II.
Peskov now confirmed that leaders of around 30 countries and international organisations would attend the celebrations in Moscow. They include Chinese President Xi Jinping, Indian President Pranab Mukherjee and the US ambassador to Russia.