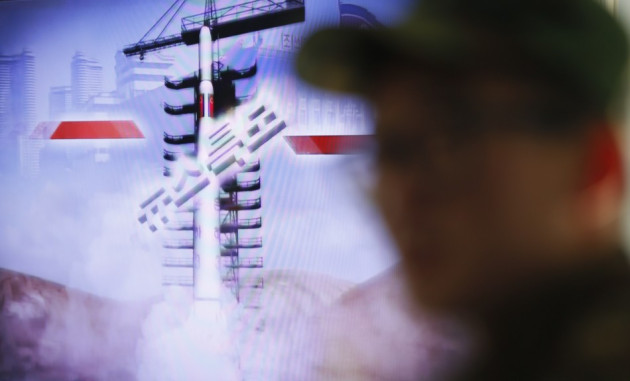 North Korea has launched its long-range rocket successfully on Wednesday, in defiance of several international warnings against such a move.
"The second version of satellite Kwangmyongsong-3 successfully lifted off from the Sohae Space Center by carrier rocket Unha-3 on Wednesday. The satellite entered its preset orbit," said the official Korean Central News Agency.
The rocket was launched at 09:51 AM local time (00:51 GMT) and was intended to put a weather satellite in to orbit, according to Pyongyang.
North's neighbour and adversary South Korea and the US had dubbed the launch as an undercover for its missile test.
Seoul has been treading cautiously in terming the launch as successful or not. "There are many factors to determine whether it was successful or not ... we need more extensive analysis. We need more consultation with the United States since our own capability is limited," said Kim Min-seok, spokesperson for the defence ministry. Washington said it will release its response later but recognised the launch.
Japan did not fire any interceptor at the rocket though it passed through the Okinawa territory. Tokyo earlier threatened to shoot down the rocket. Condemning the launch, Japan urged the UN Security Council to convene a meeting.
"Launch time was around 9:49 a.m. The missile that North Korea calls a satellite passed over Okinawa around 10:01. We launched no interception," said an official statement from the Japanese government, confirming the launch.
However, the chief government spokesperson of Japana Osamu Fujimura added, "It is extremely regrettable that North Korea went through with the launch despite our calls to exercise restraint. We cannot tolerate this. We strongly protest to North Korea."
While the first stage of the rocket fell in the Yellow Sea, the second stage was dropped in the east of the Philippines.
Given the political climate, the launch is bound to further increase tensions with North's neighbour South Korea and the US.
Pyongyang is under heavy US-backed sanctions over its nuclear ambitions. North Korea is thought to be developing a long-range ballistic missile capable of striking the US, with a range of up to 6,700km. Its last launch attempt, in April, failed.
The defiant nation already carried out nuclear tests in 2006 and 2009.
Meanwhile, UN Security Council is about to convene an emergency meeting over the surprise rocket launch by the defiant North Korea.