North Korea's Kim Jong-un Celebrates his Birthday... But Which One?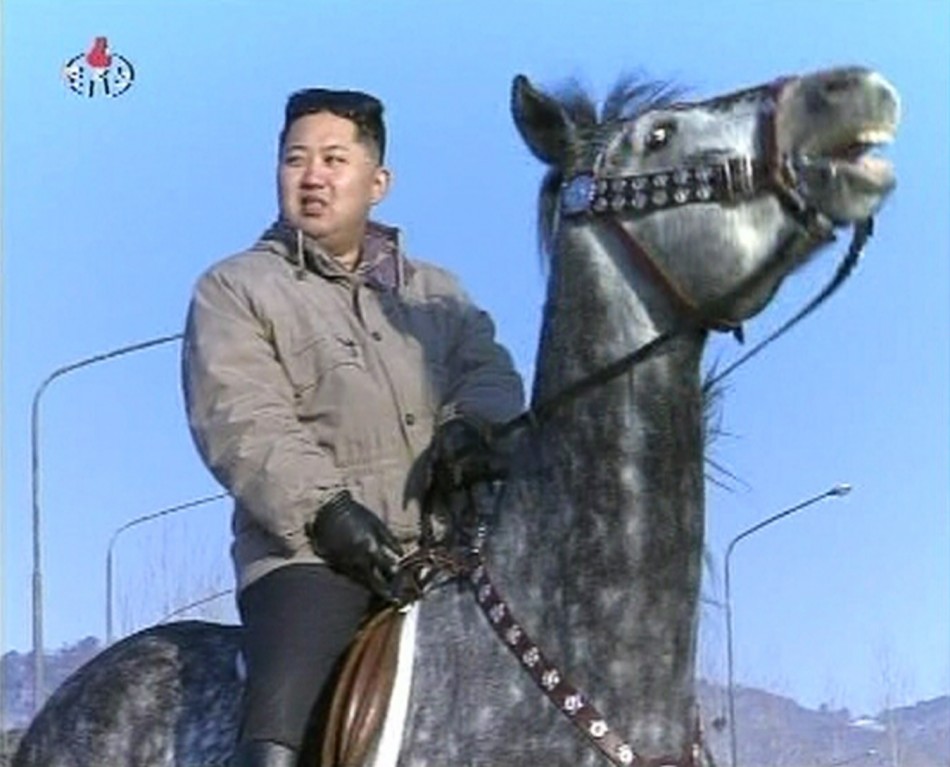 The birthday of North Korea's new leader Kim Jong-un, thought to be on January 8, remained a low-key affair but such is the secrecy surrounding his life no is sure whether he turned 28, 29 or 30.
Following the death his father Kim Jong Il last month, the country is still observing a period of mourning.
Despite the lack of public celebrations, North Korean Central TV aired a documentary on the new leader.
Titled "Inheriting the Great Achievement of the Military First Revolution of (Mount) Baekdu," the film showed images of Jong-un riding a white horse and inspecting military units.
The footage, believed to be a compilation of videos taken from 2009, hailed his determination to protect his country.
It said the new leader was present in April 2009 when the North staged an intercontinental ballistic missile launch and quotes his late father as saying "It was our General Kim (Kim Jong-un) who counterattacked the enemy's tactic of threatening to intercept an earth satellite (long range rocket)."
Kim Jung-un is also quoted as warning "If the enemy intercepts, I made the determination to actually start a war."
Doubts over the younger Kim's inexperience started to surface following the death of his father; however the documentary, which also showed him in a tank, said he wrote his first thesis on strategy at the tender age of 16.
"The respected comrade Kim Jong-un is perfectly versed in all military strategies and displays excellent military leadership" a narrative voice said.
© Copyright IBTimes 2023. All rights reserved.