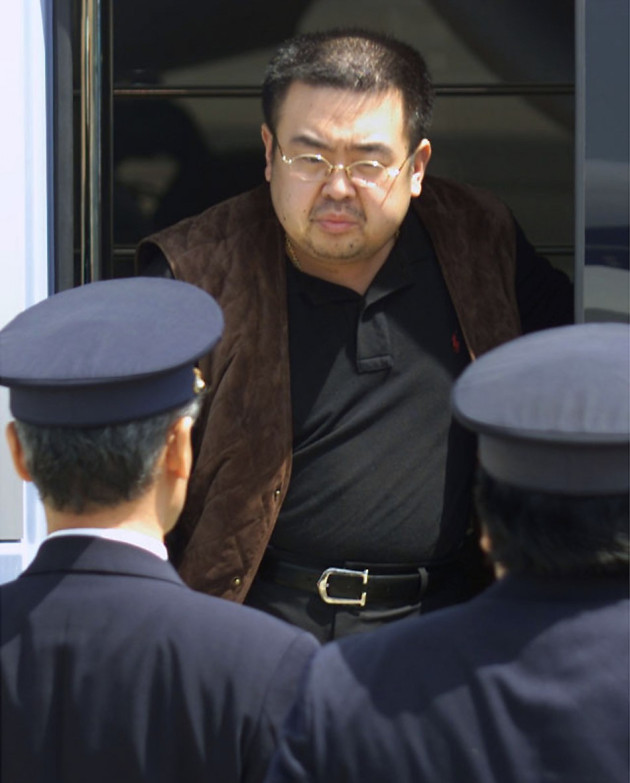 A North Korean spy has been jailed in South Korea after claiming he was asked by former dictator Kim Jong-il to injure and abduct his disgraced son.
The unidentified man was sentenced to four years in prison in Seoul, after admitting to posing as a defector to enter South Korea and carry out his espionage duties.
The 50-year-old spy told investigators he spent 10 years as an undercover agent in China, tracking down North Korean defectors before being assigned to South Korea earlier this year.
The man also confessed involvement in a plot to stage a hit-and-run car accident targeting Kim Jong-nam, the eldest son of North Korea's late leader Kim Jong-il.
In 2010 he was apparently ordered to plan an attack against Jong-nam and bring him back to Pyongyang.
Once tipped to be North Korea's future leader after Jong-il's death, Jong-nam famously fell from favour in 2001 after being caught trying to enter Japan with a fake passport, although he said he organised the subterfuge to visit Disneyland.
Since his fall from grace, Jong-nam has lived in self-imposed exile, reportedly in Macau and later Singapore.
In a 2011, the year his father died, Jong-nam spoke out against North Korea's dynastic power system in an interview with a Japanese newspaper.
The previous year, terminally-ill Jong-il reportedly ordered the spy to bring back Jong-nam.
The spy said he hired a taxi driver to run over the runaway heir, but the operation was later called off.
Despite his revelations and cooperation with the authorities, South Korean judges decided the spy should receive a "stern punishment, as he "greatly compromised the country and seriously violated the human rights of North Korean defectors".