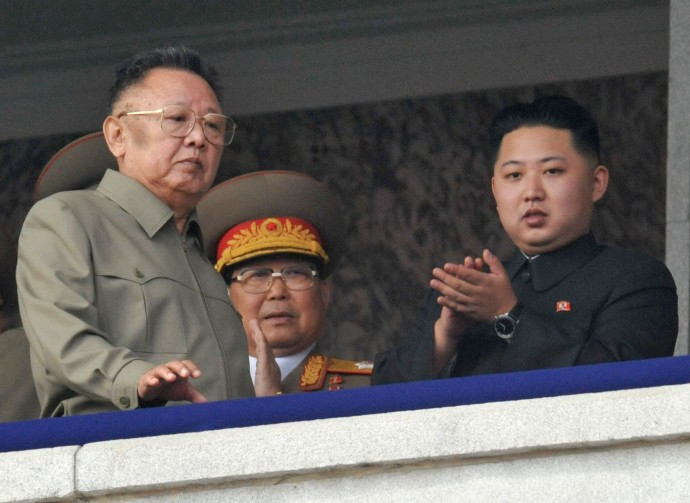 North Korea announced Friday it is ready to resume talks with the U.S. on repatriating the remains of troops killed during the Korean War, after negotiations stalled in 2005 over Pyongyang's nuclear ambitions.
The United States and North Korea never signed a peace treaty after the 1950-1953 war, but joint efforts to recover remains began in 1996, according to the U.S. Department of Defense.
However, after six years of stagnation on the issue, North Korea has now said it has accepted a U.S. request to reignite the negotiations and the two countries will now work on scheduling a meeting.
A Foreign Ministry spokesman told the North's official Korean Central News Agency Friday that Pyongyang had accepted the U.S. proposal. The spokesman said Washington and Pyongyang were preparing for talks, but did not mention further details.
"Work for talks between the militaries of the DPRK (North Korea) and the U.S. is now under way," state media quoted a foreign ministry spokesman as saying.
Analyst pointed out that the announcement came just hours after the U.S. said it will provide North Korea with $900,000 (£546,000) in emergency food aid.
Tensions in the relations of the two countries appeared to have been put aside last month as talks between U.S. and North Korean diplomats took place in New York last month to discuss the possible resumption of stalled multilateral negotiations on nuclear disarmament as "serious and business-like", according to U.S. officials.
More than 8,000 U.S. service personnel remain classified as missing 58 years after the war ended, including 5,500 in North Korea.
Teams from the two countries recovered more than 200 sets of remains between 1996 and 2005, according to the Pentagon.
The Korean peninsula remains in a technical state of war as while the conflict ended in a truce, no peace treaty was signed.
The U.S. still has more than 28,000 troops deployed in South Korea to protect against potential aggression, a presence which North Korea has often criticised.
Last week, North Korea also said it was considering a U.S. proposal to allow Korean Americans to be reunited with family in the North, proving the two countries are working on creating closer ties.