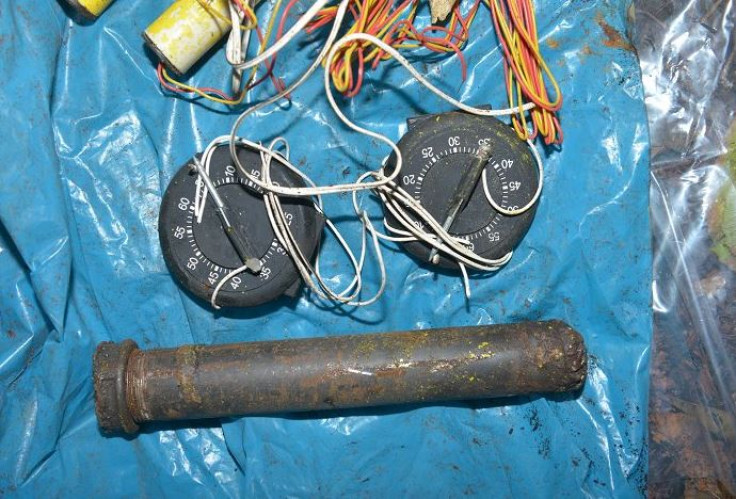 Police investigating terrorism in Northern Ireland have uncovered a major dissident arms and munitions dump.
Firearms, explosives, mortars, home-made rocket launchers and pipe bombs were all discovered on Friday (5 August) in a wooded area near a derelict house on the outskirts of Lurgan, County Armagh.
Det Supt Karen Baxter said the "significant" find had likely saved lives, and that one of the items recovered was a "fully constructed explosive device".
She said it was not known how long the weapons cache had been there and that it came after two days of searching in north Armagh by the Police Service of Northern Ireland (PSNI).
The location of the find is in an area famed for being the stronghold of Continuity IRA – a hardline dissident republican group which is opposed to power sharing and the peace process.
Anne Connolly, Chairperson of the Policing Board in Northern Ireland, said: "It is a great result for the PSNI to find these firearms and munitions and take them away from those who would have used them to cause harm to our community."
The find comes as members of the security forces continue to be under threat from dissident republicans opposed to the peace process.
In May the PSNI uncovered another terrorist hide in woodland near Larne in County Antrim containing Claymore mines, bombs and an armour piercing rocket.
Dissident groups Continuity IRA, New IRA and Óglaigh na hÉireann have all warned they intend to escalate their violent campaigns this year, the centenary of the 1916 Easter Rising against British rule.
Upper Bann MP, David Simpson, said of Friday's find: "This is a huge and significant blow against dissident republicans who want to draw Northern Ireland back into the dark days of terrorism. The security forces are to be congratulated in their work for uncovering this and I hope they will continue to make significant strides against terrorism here."