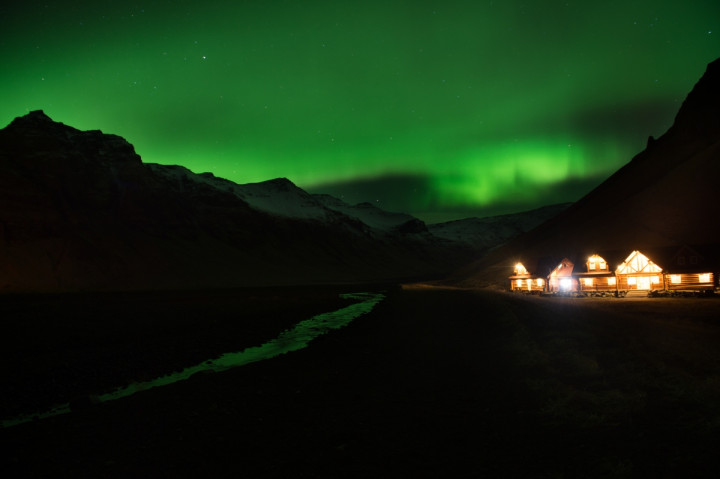 Star gazers in the UK may be treated to nature's greatest light show as the skies over northern England, Scotland and Northern Ireland could be illuminated by the Northern Lights.
The bright dancing lights, known as the aurora borealis could be visible in the UK, as a result of two large explosions on the Sun and huge amounts of magnetically charged particles which have been hurled into space towards Earth.
Known as Coronal Mass Ejection (CME), they can produce mesmerising patterns and formations of different colours, from green, pink, red, blue and yellow, lighting up the night sky.
The variations in colour are due to the type of gas particles colliding.
The first CME is likely to arrive tonight and the second on Friday (12 September) around midnight with their combined effect increasing the chance of a display.
The Met Office has reported some cloud and localised fog patches on Friday night but there should also be some clear skies enabling visibility of the dramatic light show.
Earlier this year a rare red aurora was seen in the UK, which is caused by high-altitude oxygen, sometimes as high as 200 miles.
Currently the aurora borealis is visible above the Bardarbunga volcano in Iceland which is currently spewing volcanic lava and threatens to erupt.