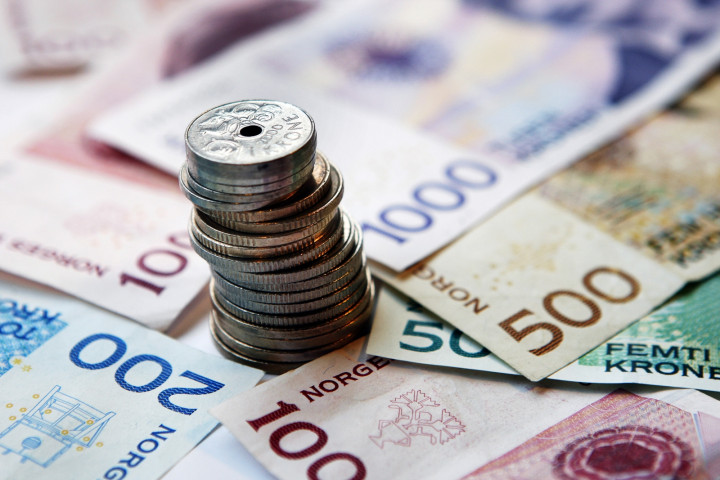 The Norwegian Kroner (NOK) plunged to a new four-year low against the dollar and a three-week low versus the euro on Wednesday before consumer price inflation data helped the kroner recoup some of its losses. The market is now waiting for the 18 September Norges Bank rate decision.
USD/NOK soared to 6.3627 on Tuesday, its highest since August 2010. The pair traded near the peak early on Wednesday before edging back down to 6.3385.
The Norwegian currency has fallen more than 2.2% against the greenback so far in September. The USD index, the gauge that measures the US currency's strength against a basket of majors, has also risen 2.1% during the same period.
EUR/NOK jumped to 8.2273, its highest since 19 August, from the previous close of 8.2120, and before easing to 8.2000.
The cross has bounced more than 1.5% since touching a near three-month low of 8.0945 on 4 September, when the European Central Bank unexpectedly cut policy rates.
Norwegian Inflation
Norway's consumer price index fell 0.3% in August on a monthly basis after rising 0.7% in July, dragged by lower prices for food, furniture, and clothing, Statistics Norway said on 10 September. The year-on-year inflation slowed to 2.1% from 2.2%.
A separate release showed the producer price index fell 3.3% in August, steeper than the July fall of 1.7%.
The price pressures in Norway did ease in August, as per Wednesday's data, but a detailed study shows that the trend is pretty much sideways over the past year. (See the chart)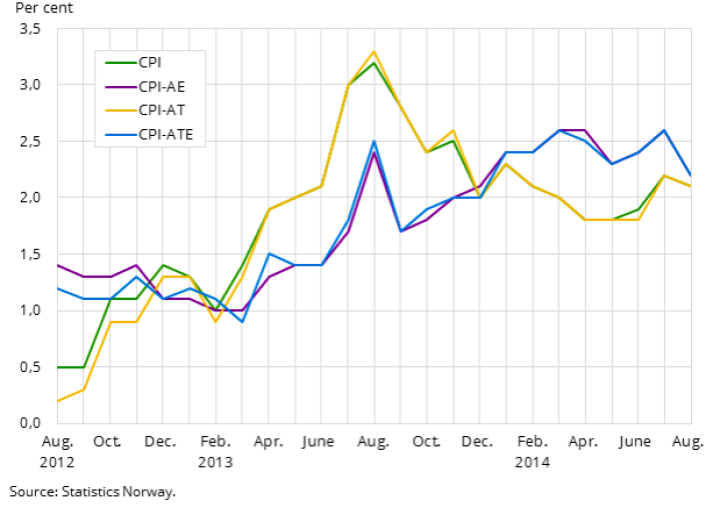 Industrial output in Norway had fallen in July, data on 5 September showed. It fell 2.8% from a year earlier after rising 3.2% in June.
Norges Bank is set to review monetary policy on 18 September and the market consensus is for no change in the key deposit rate from 1.5%.
USD/NOK Technical Analysis
The pair is now testing the resistance at 6.3700, and broadly, the uptrend since April 2011 is advancing towards the 61.8% Fibonacci retracement of the December 2008-April 2011 selloff, that comes at 6.5100.
A break of that will open doors to 6.7300 and then 6.8600, after which there seems to be no stops until the 2008 peak of 7.3100.
On the downside, the pair will have its first target at 6.2700, the 50% retracement, and then at 6.1300, ahead of the psychologically important 6.0 mark, which also falls on the 38.2% Fibonacci.
Further south, the levels to watch are 5.8500 and 5.7100 ahead of 5.4300 and 5.4200, the 2011 low.