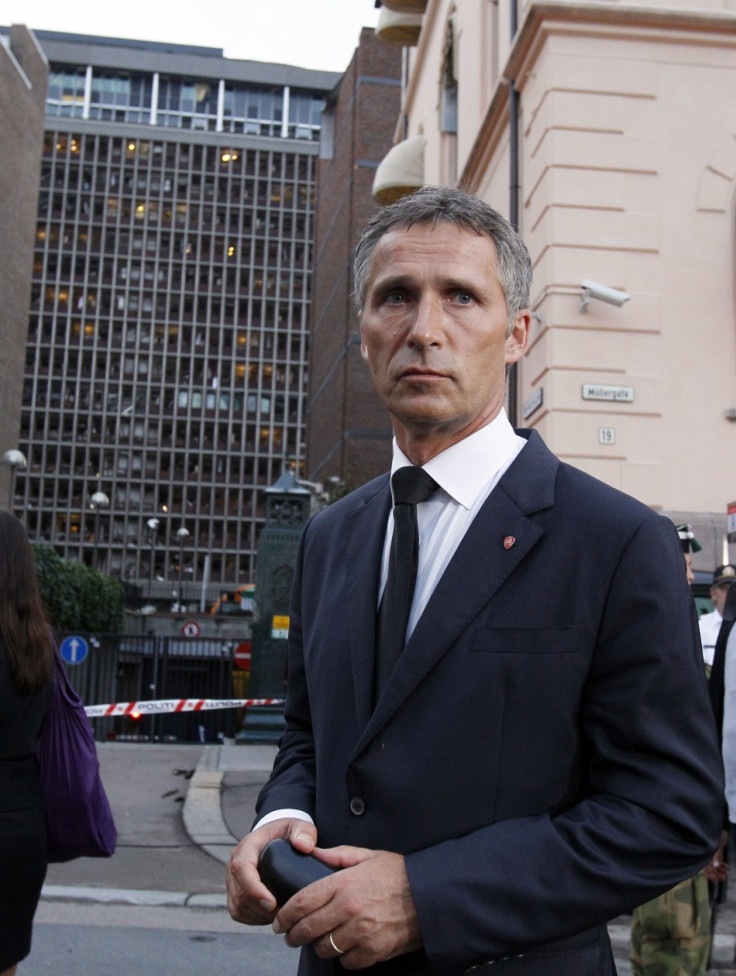 Norwegian Prime Minister Jens Stoltenberg has said that Norway must tolerate views that it doesn't like because not to do so would "undermine the very important provision within democracy that is free speech."
At a press conference today, Stoltenberg said that he had not ordered further investigation into the links between Anders Behring Breivik, the man who admits to carrying out the attacks, and far-right organisations in across Europe. He said that this was part of the police investigation and he "trusts" their judgement. Stoltenberg added that there has been "international cooperation" with the Norwegian investigation.
Stoltenberg confirmed that he had spoken to British Prime Minister David Cameron after the attacks and that there is "cooperation" between British and Norwegian intelligence services.
"More than that I am not able to say... It is part of the investigation," said Stoltenberg, adding that questions regarding the investigation must be directed to the police.
Stoltenberg also declined requests to answer questions around practical changes that will be made as a result of the attacks, such as changes to Norway's security measures. Stoltenberg said that these answers will be given later on but that "the time now is for care."
Stoltenberg re-iterated that care and assistance will be given to all those affected by the attacks.
Reflecting on his own reaction to the attacks, Stoltenberg said: "My first thoughts were that this is very confusing, because it was a very confusing picture."
He stressed that speculation about the attacks, before police had arrested anyone, was unhelpful. "We should not speculate on the motives," he said, adding that it was "bogus" speculation.
Stoltenberg said that Norway would remain committed to being an open, democratic society, stressing that this is possible alongside security measures.
He said: "I hope Norway will grow stronger and our commitment to our core values will grow stronger."