Luis Suarez scored a hattrick as Liverpool cruised to a comfortable victory over Norwich City at Carrow Road.
The Uruguayan was in irrepressible form as Kenny Dalglish's side warmed up for next Saturday's FA Cup final clash with Chelsea.
Liverpool opened the scoring mid-way through the first half as both sides struggled to string together a coherent passage of play at a strangely subdued Carrow Road. Steven Gerrard seized on a moment of indecision from David Fox and sent a low ball inside the Norwich box for Suarez. The striker took the ball cleverly down the Liverpool inside-left channel before drawing goalkeeper John Ruddy and clipping the ball into the net.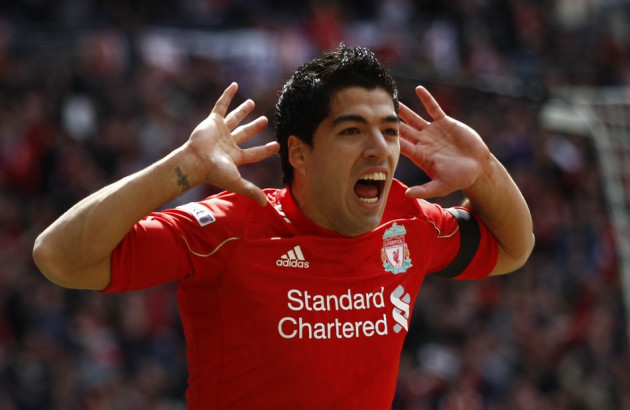 It was a wonderful finish and appeared to galvanise the away side who should have doubled their lead three minutes later when Suarez again received the ball deep inside the Norwich half but failed to pick out Craig Bellamy, unmarked by the penalty spot.
Nevertheless, Liverpool gave themesleves a two-goal cushion a couple of minutes later when Elliot Ward gifted possession to Suarez down the Norwich right. The Uruguayan sped towards the box before hammering a shot with the outside of his right foot across Ruddy and into the bottom-left corner.
Liverpool's second seemed to deflate Paul Lambert's side as the Anfield club, with a dynamic Jonjo Shelvey and Gerrard in the middle, bypassed a static Norwich midfield.
So often have Liverpool hit the woodwork this season that it was a surprise it took until the 52 minute for a Shelvey header to rebound back off the bar. With a two-goal advantage, Kenny Dalglish's side could afford a wry smile at further evidence of their profligacy in front of goal. Truth told, the match was over when Suarez scored his second but the striker rounded off his match in style, recording the first hat-trick of his Anfield career with a stunning 45-yard effort that caught Ruddy off guard.