Roger Federer has said that the blame for his second round loss to Tommy Haas at the Mercedes Cup lies solely with him after he let go of a one-set and match-point advantage.
The Swiss ace returned to action after a ten-week break in Stuttgart as he began preparations for the grass court swing of the season. After winning the Australian Open at the start of the campaign, Federer made it clear that Wimbledon was his next goal. He now says that it was not the start he was expecting.
The 35-year-old lost 2-6 7-6 6-4 to the world number 307 despite being a set up and holding match point in the second set tie-break. It has been 15 years since Federer lost his first match coming into the grass court season and it is only his second loss of 2017 with his only other loss coming against Evgeny Donskoy in the second round of the Dubai Tennis Championships. He has otherwise won three of the five tournaments he has played thus far this year.
Federer will next be seen at the Gerry Weber Open – a tournament he has won eight times - in Halle starting on 19 June and he will look to get his preparations for an assault on the Wimbledon title back on track.
"Coming here and losing in the semis last year, now the opening round this year, it's not what I was hoping to do. Especially on grass courts, close to home, in Germany, which has been a good hunting ground for me. It's not good enough," Federer said, as quoted on the ATP's official site. "If you don't take your chances like I didn't, leading a set and a break, you really only have yourself to blame at the end."
"I would have liked to stay here longer and given myself the best possible chance to win the tournament, so that's a letdown. I really enjoy my time here in Stuttgart.
"It wasn't all bad, not at all. There were definitely some good moments, but I definitely was not as sharp as I was hoping to be in the big moments, or the moment when I had the lead and feel I should have been cruising. I definitely made some crucial mistakes and judgment errors," the Swiss ace explained.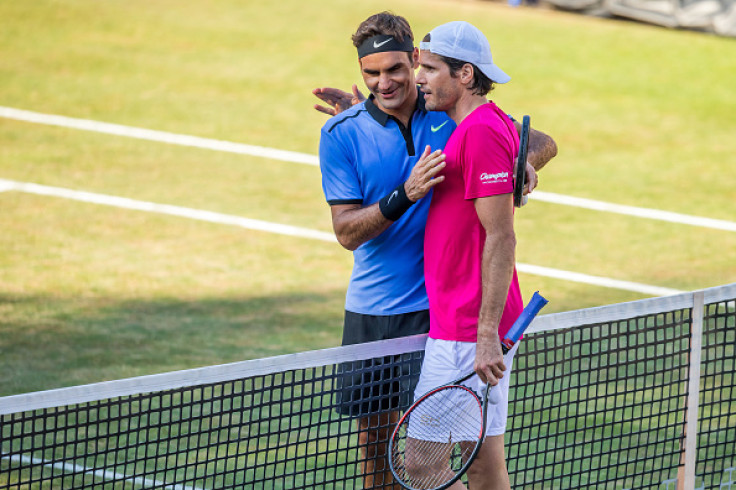 "It gives me more time for Halle. As a positive thinker, that's what I see. I've been on grass for over two weeks... It's good to play a match again. I really feel the body. It feels different right now than it does after practice. It just makes you tired. There are some positives to take away. It will give me good preparation going into Halle and then Wimbledon is soon."