Novak Djokovic has produced an angry response to questions regarding his on-court conduct after hitting a ball towards his own players' box during his three-set victory over Dominic Thiem at the ATP World Tour Finals in London. The world number two lost the opening set on a tiebreaker and vented his frustration towards his team, which included Boris Becker and was hit with a court violation by chair umpire Carlos Bernardes.
The 29-year-old, who won 6-7 6-0 6-2 as he attempts to replace Andy Murray as world number one at The O2 Arena, fired a ball towards his box which went towards the crowd, leading to the warning over his behaviour. The Serbian went on to win 12 of the next 14 games to cruise to victory, but the episode represented the major flashpoint of an otherwise routine victory.
Djokovic, the defending champion, was questioned by journalists over the incident which evoked memories of his near-disqualification against Tomas Berdych at the French Open. On that occasion the 12-time major champion launched his racquet in the direction of a line judge, who ducked out of the way - an incident which could have seen him removed from the tournament.
"You guys are unbelievable," Djokovic told reporters when asked about the warning from Bernardes. "Because you're always picking these kind of things. I keep doing these things? Why don't you get suspended then? I'm close? I'm still not suspended, so if I'm not close, I'm not close.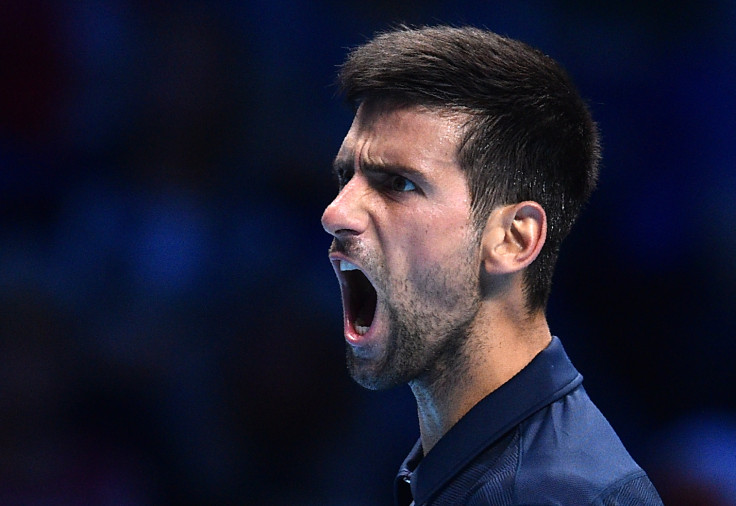 "It could have been [serious], yes. It could have snowed in O2 arena, as well, but it didn't. I'm the only player that shows his frustration on the court? That's what you are saying? It is not an issue for me. It's not the first time I did it."
The Australian and French Open champion added: "Of course, you know, when I had the great comeback of saving six, seven set points, then I didn't manage to win that first set, of course you're frustrated. On the other hand, you know, I think I managed to kind of compose myself and really gather all my attention and concentration to what was coming up after that."