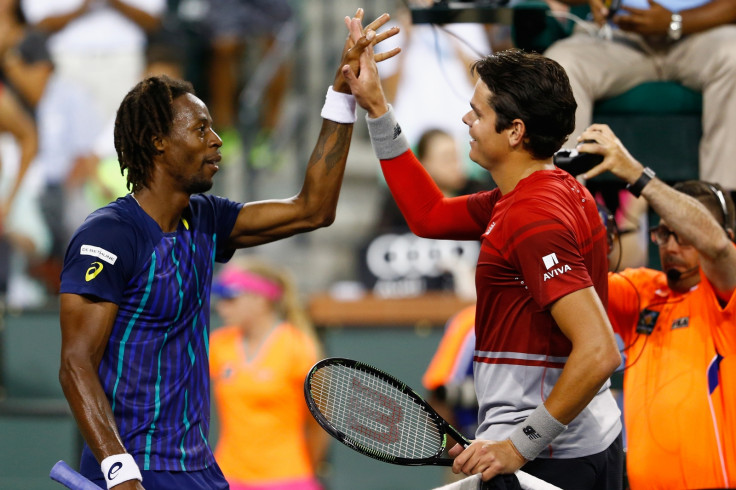 Wimbledon runner-up Milos Raonic takes on debutant Gael Monfils in the opening evening match of the ATP World Tour Finals at The O2 Arena in London.
Where to watch
Raonic vs Monfils starts at 8pm GMT and is live on Sky Sports 3HD and BBC Radio Five Live sports extra.
Preview
Milos Raonic and Gael Monfils will look to take a major step towards qualifying for the knock-out stage of the ATP World Tour Finals when they clash in the opening evening session at The O2 Arena in London. With reigning champion Novak Djokovic expected to dominate the Ivan Lendl group, the pair are the leading contenders to reach the last four.
Despite having qualified for the event in 2014, Canadian Raonic is still waiting for his first victory at the season-ending tour finals after injury ruined his maiden appearance two years ago. Defeats to Roger Federer and Andy Murray was followed by a withdrawal, as he was replaced by David Ferrer for the final round robin match.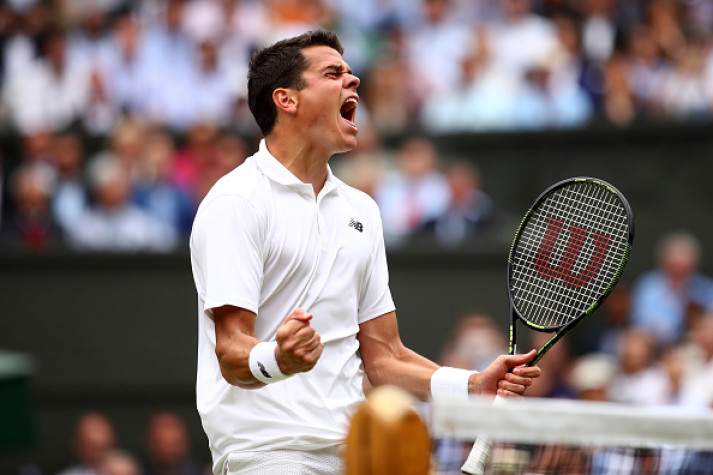 The 25-year-old has enjoyed the best and most consistent season of his career, illuminated by reaching a maiden grand slam final at Wimbledon where he was thrashed in three sets by Andy Murray. That was the second defeat in as many tournaments to the new world number one, having lost in the Queen's final just three weeks previous but he has enjoyed decent success in London. Raonic has reached four finals this year but only has one title to show for it after he beat Federer at the Brisbane International in January. A semi-final appearance at the Australian Open followed.
Opponent Monfils is making his first ever appearance at the ATP Finals and has also enjoyed the stand-out year of his career in 2016. The Frenchman is a welcome addition to the tournament, with emotional on-court demeanour and unique athleticism making him among the best loved players on the men's tour.
This year has finally seen Monfils convert his potential into results, with a first grand slam semi-final appearance for eight years at the US Open where he pushed eventual runner-up Novak Djokovic all the way before being defeated in four sets. Elsewhere, the 30-year-old has reached three finals this year - beating Ivo Karlovic in Washington to capture his only piece of silverware.
What the players say
Milos Raonic: "Yeah it's really different conditions this time. I had great parts throughout this season, things I'm really proud of, but I've also had many difficult moments. Sometimes I've managed to find good form, managed to play well, and then other times I've struggled with injuries. This year I've really earned my spot to be here. Whereas two years ago it came down to one last match. I'm excited to be here, I'm a lot more positive and I have a better understanding of my game compared to 2014. I'm a much better player and that is exciting for me.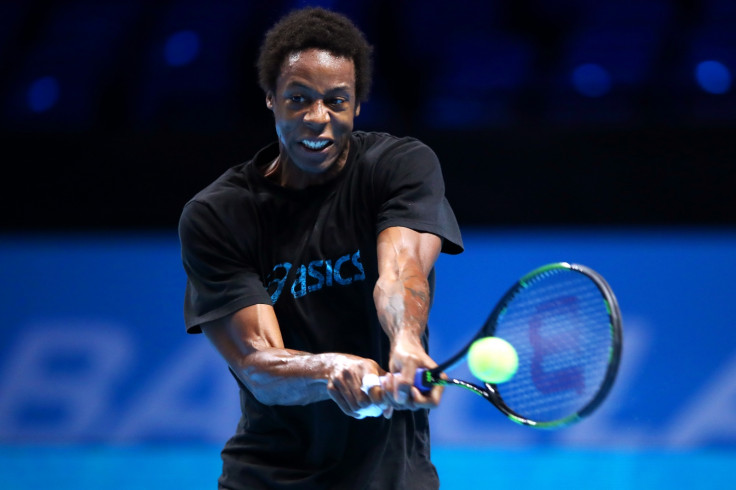 Gael Monfils: "It has taken time to understand myself. I'm quite happy it happened when I turned 30 because it has been a long season and there has been quite a shift in my life. I have grown up a lot, I've got a better understanding of who I am and what I want to achieve and have this new team, a new coach. It's probably the biggest achievement of my career.
"I lost in four sets against the world No 1 in the semis of a Slam. I can understand why it looked a bit shocking but it was really only three games. The reaction was a bit extreme. People said 'Monfils is like this', but I don't understand why people made it such a big deal.
"When I dive for a ball I'm not diving because it looks spectacular - I'm trying win the point. When I jump it's because it's easy for me to jump. I'm not being cocky but because I can jump higher than other people it looks more spectacular. Other players smash but I go higher so it looks different. "
Betting odds (source Betfair):
Milos Raonic 17/20 vs 21/20 Gael Monfils
Head-to-head record: Raonic 2-3 Monfils. Last match Canada Masters (hard) Monfils bt Raonic 6-4 6-4
Previous meetings at the ATP World Tour Finals: N/A