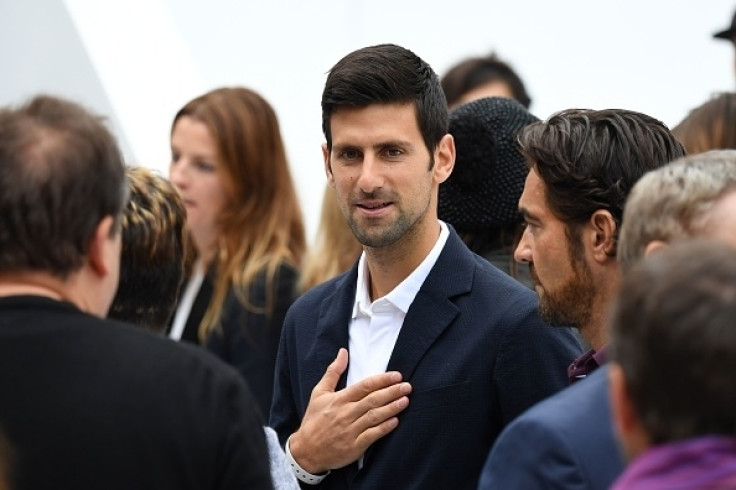 Novak Djokovic has backed Rafael Nadal and Roger Federer as the favourites going into the Australian Open, but believes local boys Nick Kyrgios and Thanasi Kokkinakis have a great chance to make a splash as well. Kyrgios thronged the headlines after winning the Brisbane International earlier this month.
The Serb confirmed his participation in Melbourne after recovering from an elbow injury and will be looking to strike some form after a forgettable 2017 campaign.
A 12-time slam winner, including six Australian Open titles, Djokovic was forced to skip the Mubadala World Tennis Championship and the Qatar Open, having not played competitively since withdrawing from the quarter-finals of Wimbledon in July.
The Serb returned to action in an exhibition match, in what was his first showdown in nearly six months in the victory over Dominic Thiem at Kooyong. Djokovic looked fit and showed no ill-affects of the injury that curtailed his 2017 season and looks good to make better of his world number 14 ranking.
However, with Federer and Nadal set to resume their mesmeric run on court since 2017, it will be very difficult for anyone else to come in and make a mark. The duo won 13 titles between them last season and shared the four Grand Slams with Federer winning the Australian Open and Wimbledon while Nadal made his mark with the French Open and the US Open.
Asked if Federer and Nadal are the favourites at the Australian Open, Djokovic told Omnisport, as quoted by beIN Sports: "These two guys, considering the year they had and considering they played finals together here in Australia. They're definitely two favourites to look at.
"But it's still open. Nick is in great form. He is a home favourite. Australians are always getting great support here. [Thanasi] Kokkinakis is a good player too. Anything can happen. It's a grand slam. Every player is here with all his heart and energy, trying to do his best."
Meanwhile, Djokovic revealed that he was delighted to be back playing after a year where he spent a major part on the sidelines and was struggling for form in the other half. He was pleased with his performance against Thiem and hopes to play a few more games before making his competitive return.
"Very excited to be back and playing," Djokovic said. "To experience some competitive matchplay. It's not an official tournament but I got to play the number five in the world in Dominic.
"It was a great challenge and test for me. To see where I am, see where my game is at. It's been six months. I missed it a lot. I put a lot of hours into practice sessions. Playing practice sets the last week or so and it paid off.
"I'm still obviously looking forward to improving certain aspects of my game before the Australian Open starts and hopefully I'll be 100 per cent ready."