Novak Djokovic opens up about challenges faced in 2016: Here's what he said
Djokovic began 2017 by winning the Qatar Open.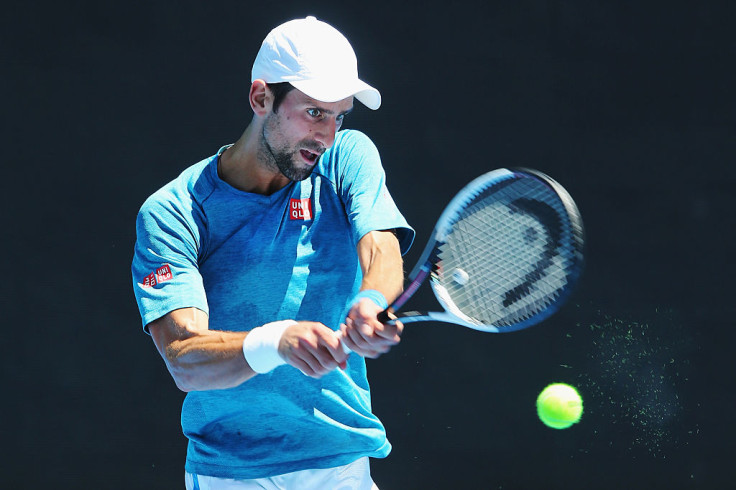 Novak Djokovic has revealed that he was running on empty going into the Wimbledon last season and that winning the French open for the first time had taken a lot out of him. The Serbian had won the Australian Open and French Open with an impeccable performance on the back of it and was looking good to complete a calendar year slam, the first person to do so after Rod Laver in 1969.
Winning the French open meant that he had won all the four slams over the course of his career and was only the eighth man in the history of tennis to achieve that feat. However, as he approached the second half of the year, he realised that all the preparation and meticulous had work had taken a lot out of him.
"The fact I managed to win Roland Garros for the first time took a lot of me physically and emotionally as well," Djokovic told the Herald Sun. "Sooner or later, I knew I would reach that stage where I had to stop and take a deep breath and redefine myself as a tennis player and in my life and to work out where I was heading next."
He lost in an unexpected fashion to Sam Querrey in the third round of Wimbledon and again got defeated at the hands of Stanislas Wawrinka in the finals of the US Open. To add insult to injury, he also lost his number one crown to Andy Murray before the end of the year, but Djokovic insists that it was a year that he truly enjoyed. He began 2017 in imperious fashion, beating Murray in the finals of the Qatar Open and will be looking to carry forward his comeback in the Australian Open, which begins next week.
"Overall, I enjoyed it," Djokovic added. "Every season brings something new. It was a learning curve for me and I'm just glad to be able to still play the sport I love with all my heart at the highest level. I'm grateful for the season the way it was and I'm looking forward to the new one."
© Copyright IBTimes 2023. All rights reserved.