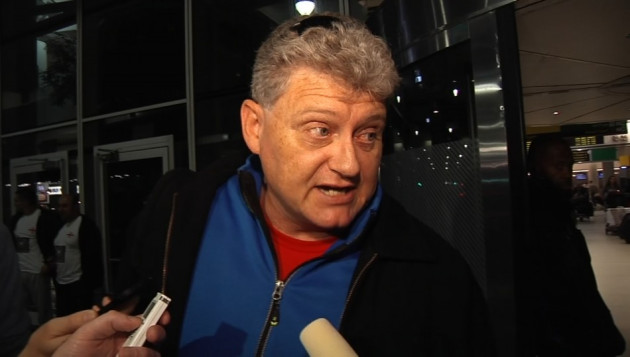 NSA whistleblower Edward Snowden's father says his son has more secrets to share and hopes he will remain in Russia.
Lon Snowden, who returned from Russia after meeting his son, said he expects Edward to "make sure the true story is told", Reuters reported.
However, it is not clear how and when Edward Snowden could disclose more secret documents he leaked during his time as a contract employee at the US National Security Agency. Russia granted him asylum on condition that he would stop harming the US.
Edward's arrival in Moscow's Sheremetyevo airport had escalated diplomatic tensions between the cold war rivals, with Washington exerting pressure on Moscow to hand him over. Russia, however, allowed him to leave the airport and live in an undisclosed location in the country, after several weeks of stand-off.
Speaking to reporters at the John F. Kennedy International Airport in New York, Lon Snowden said his son was "comfortable. He's happy. And he's absolutely committed to what he has done."
Edward Snowden whipped up international furore after he leaked thousands of top-secret documents from the US National Security Agency, which exposed the pervasive eavesdropping techniques used by American surveillance agencies.
He travelled from the US to Hong Kong before leaking the incendiary cache of documents to the media and hoped to eventually arrive at a South American destination.
Lon Snowden said staying in Russia would let Edward "continue to push these issues forward, to make sure the true story is told" although he was not sure his son would follow his advice.
Lon Snowden also said it was incorrect to call his son a fugitive.
"He's not a fugitive. He's a legal asylee of the Russian Federation and the press needs to get that right and I think our government understands that at this point."
Speaking at Moscow's Sheremetyevo airport earlier in the month, Snowden senior thanked the Russians for offering safety and freedom to his son.