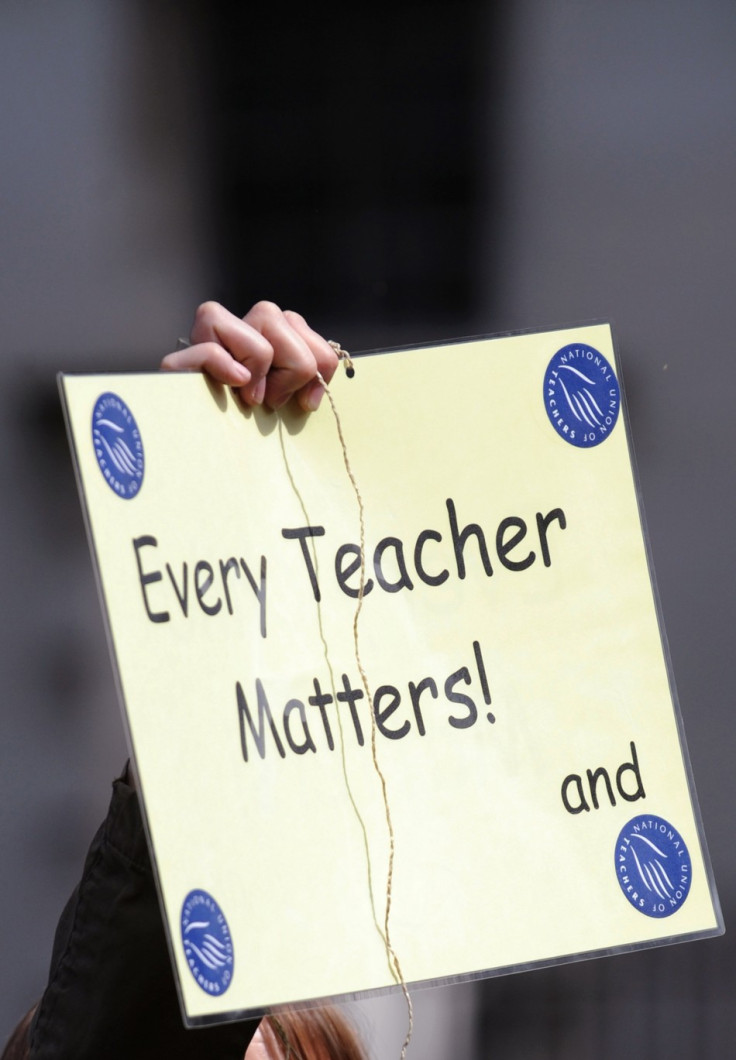 Members from both the National Union of Teachers and the Association of Teachers and Lecturers have voted overwhelmingly to take strike action in a row with the government over pensions. Union leaders said they were outraged by Government demands for a 3.4 per cent increase in pension contributions by 2014.
They said changes to the teachers' pension scheme were introduced four years ago to ensure it remained "affordable and sustainable" and the latest changes represented an unnecessary burden on staff.
Both the NUT and the more moderate ATL believe the changes to teacher's conditions with make teachers work longer, pay more retire later and pay much more so when they do. More damaging for the government is that the ATL has voted to strike. The ATL is said to be the least militant of the teaching unions and it is the first time in their 127 years history that they have ever voted more a mass walkout.
The results from the NUT's ballot show that 93 per cent of the votes cast were in favour of strike action with the ATL at 83 per cent. With both private schools and state school teachers agreeing to take strike action it is a significant blow to the government's plans to change teacher's pensions.
For the ATL to vote for action and to vote and the strength that their members did will put the government under server pressure. The NUT is a far stronger and far more militant union and it was always expected that their members would vote in the way that they have. For private school teachers to back at ATL's plans must send a strong message to the government to listen to the concerns of teachers.
The General Secretary of the ATL moved very quickly to praise her members as well as call on the government to start listening to the concerns of teachers. She said: "This is a warning shot across the bows to the government," said Dr Mary Bousted, general secretary of ATL.
"When even the least militant education union and teachers working in private schools vote to strike the government would be wrong to ignore it.
"We didn't want to have to ballot members to strike, but the government gave us no choice because it is planning to announce a large increase in pension contributions within weeks."
The final decision as to whether strike action will take place will be made by executive but such overwhelming support to strike must suggest a strike (if plans are not changed) will happen. NUT General Secretary Caroline Blower declared herself and the union 'very pleased' with the result, a result that could lead to the first teach walk out for