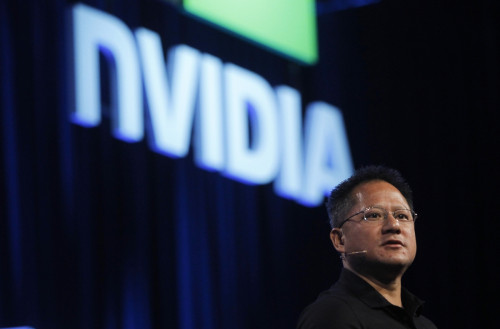 Chipmaker Nvidia has announced the world's first 192-core processor for mobile devices and cars, claiming that the new chip will match the PlayStation 4 and Xbox One in graphics performance.
Speaking at a press conference in Las Vegas at CES 2014, Nvidia's CEO and Co-Founder Jen-Hsun Huang touted the new chip as being "impossibly advanced".
It had been rumoured in the past few months that the new chip would be branded as "Tegra 5", but the K1 name was chosen instead to mark a greater leap in performance over older chips.
"This is the first GPU that took a vast jump from the previous generation. It's almost inappropriate to call it Tegra 5. This the most successful architecture we've ever created," he said.
"We could do eight cores, but that seems pretty pedestrian, pretty obvious. We could do 12 cores - that's more than eight. However, I think that maybe we can do better than that."
The Tegra K1 comes in two versions – a 32-bit version with the quad-core, 4-Plus-1 ARM Cortex A15 CPU, as well as a 64-bit version that features Nvidia's own much-hyped dual-core Denver Super Core CPU.
Based on the Kepler architecture, Nvidia wants the new chip to deliver PC-quality gaming to mobile platforms, with the ability to support photo-realistic scenes such as a living room or the rendering of a human face and next-gen game engines such as Epic Games' Unreal Engine 4.
"Over the past two decades, NVIDIA invented the GPU and has developed more graphics technologies than any other company," stressed Huang.
"With Tegra K1, we're bringing that heritage to mobile. It bridges the gap for developers, who can now build next-gen games and apps that will run on any device."
Nvidia also wants to see the Tegra K1 used in more smartphones, as well as in smart TVs and cars, which Huang says will soon become "our most personal robot".
The 32-bit version of the Tegra K1 is likely to appear in devices in the first half of 2014, while the 64-bit version will appear at the end of the year.
Read More:
Future of Smart Connected Cars to be Driven by Nvidia Tegra K1