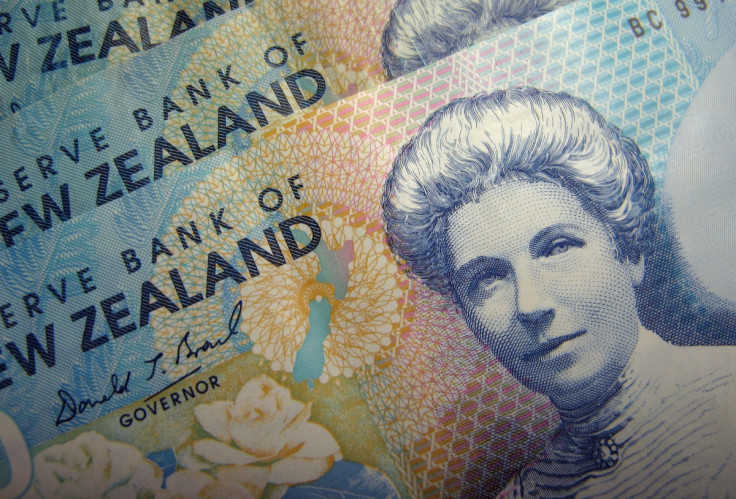 The New Zealand dollar rose to a new multi-week high on Thursday as data showed the country's balance of trade is in surplus after six months of deficit.
With the last week of February ending higher, it will be the fourth consecutive week of gains for the kiwi dollar against the greenback. This is despite a Reserve Bank of New Zealand survey on Tuesday showing declining inflation expectations in the country.
New Zealand trade balance was a surplus of $56m in January, data showed on 26 February, from a deficit of $195m in December, and beating market expectations of $183m deficit.
Exports dipped to $3.70bn from $4.40bn while analysts were expecting $3.71bn worth of shipments. However, imports too declined, to $3.64bn from $4.6bn when the consensus was for $3.93bn.
As per Tuesday's RBNZ survey, one-year ahead inflation expectations in the country decreased from 1.59% to 1.11% and the two-year-series decreased from 2.06% to 1.80%.
The Kiwi dollar was down and touched a 11-day low on the survey only to recover later.
The NZ currency had fallen to a more than 5-year low of 0.7176 on 3 February before reversing direction. And at Thursday's high, the local dollar was up 5.6% from the monthly low hit four weeks ago.
The economic data point up next from New Zealand is the January building permits, scheduled for Friday. Later in the day, ANZ activity outlook as well as M3 money supply data for the same month will be released.