Customers who buy an iPhone 5S or iPhone 5C from O2 will not get access to its new 4G netowkr until later this year, due to delays blamed on Apple's stringent tests.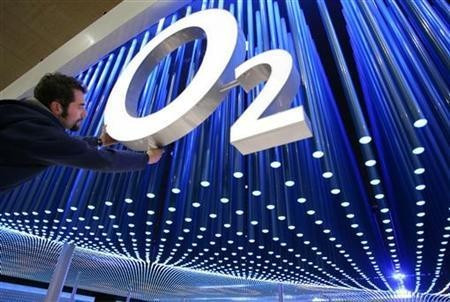 Due to go on sale on 20 September, the iPhone 5S and iPhone 5C both support 4G for faster mobile internet, but even though O2's 4G netowkr has been live in parts of the UK since 29 August, the new Apple smartphones will not be able to use it for up to two months.
Speaking to the Telegraph, industry sources said the delay could last until November and speculate that the delay is due to a hold-up in Apple's stringent network vetting process, which involves mobile companies passing the California company's own tests for 4G network performance before being allowed to provide the devices with 4G.
O2, which held an exclusive deal on the iPhone when it first arrived in the UK in 2007, is missing from a list of supported 4G networks on Apple's website, which includes only EE and Vodafone for the UK.
An O2 spokesperson confirmed to IBTimes UK that 4G for the new iPhones will be delayed, but added that a £5 discount will be given to all new customers willing to put up with the delay.
"Coming weeks"
"Yes, we can confirm that the 5C and 5S will ultimately work on our 4G network, but we are currently waiting for Apple to enable the carrier bundle for our network," the spokesperson said.
"We've been advised this will be in the coming weeks...we want to be transparent about this with customers, so we are giving £5 off, and clearly they'll still have 3G connectivity until the carrier bundle is enabled to allow access to 4G on our network."
Apple conducted similar tests last year ahead of the iPhone 5 launch, and Swiss mobile provider Swisscom had to wait over a month for a software update to arrive from Apple before it could let the iPhone connect to its 4G network.
iPhone 5S/5C
Announced on 10 September, the iPhone 5S is Apple's new flagship replacing the discontinued iPhone 5 and offering a faster processor, new gold colour option and a fingerprint reader on the Home button to save users entering their PIN or password.
The iPhone 5C is very similar to the year-old iPhone 5, with the same screen and processor, but replaces the older model's aluminium case with a plastic cover available in a variety colours. Despite rumoured to signal Apple's entry into the budget smartphone market, the iPhone 5C comes with a SIM-free price of £469, just £60 less than the iPhone 5 and about the same as the larger HTC One.