O2 says access to rewards schemes and tickets is the reason it is charging £120 more for the Nexus 4, which is available unlocked and directly from Google at a significantly reduced price.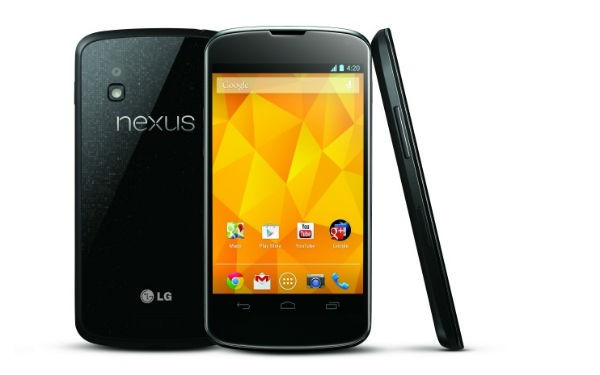 The Google-branded Nexus 4, manufacturer by LG, went on sale in the UK yesterday and was only available through Google's online Play store or from O2, which has a month-long exclusive selling the phone.
Google, which sold out of the Nexus 4 within minutes of it going on sale yesterday morning, prices the 16GB unlocked model at £279. O2 is selling the exact same model, for £399.
O2 is currently the only network which has the Nexus 4 on sale, and is charging customers £399 for the 16GB version on a Pay & Go basis.
While the Nexus 4 sold out on Google's Play store within minutes of going on sale - with Google yet to say when more stock will be available - but O2 still has stock of the phone both online and in its high street stores.
The phone being sold by O2 is also unlocked, as Rob Kerr from Omio discovered when he bought one of the phones, meaning it can be used on other networks such as Vodafone, Three, T-Mobile and Orange in the UK.
We asked O2 why the Nexus 4 was so much more expensive on its Pay & Go plan and it told us:
"Customers buying from us [O2] will benefit from things like O2 Priority Moments, Ticketing, O2 Rewards and Fair Deal and others for being part of our network."
Priority Moments gives O2 customers access to a variety of daily deals; Tickets gives customers access to tickets for a variety of events before the general public while Rewards gives you up to 10 percent back on your top-ups.
Pay & Go
However, if you simply bought a Pay & Go SIM from any O2 store, and then purchased the Nexus 4 from Google you would get all the benefits mentioned above while saving yourself £120.
When this was put to O2, a spokesman said:
"We are selling Nexus 4 on a range of tariffs on both Pay & Go and Pay Monthly. On O2 Pay Monthly, for instance, the phone is free on a £36 or above tariff. O2 Pay & Go customers meanwhile can use their O2 Reward balance to get discounts off new phones and accessories, including Nexus 4."
When we asked who set the prices for O2, we were told that "prices are set by both O2 and Google," which indicated that O2 has chosen to charge its customers £120 more than Google for exactly the same phone.
O2 will have the Nexus 4 on sale for one month before any other network and with Google selling out of handsets in minutes through its Google Play store, it seems that anyone looking to buy one of the new smartphones will have only one option - to stump up an extra £120 and buy it through O2.