An obesity doomsday is upon us, experts have warned, with over half the British population expected to be obese by 2050.
The National Obesity Forum has warned a landmark 2007 report into obesity underestimates the scale of the crisis and that much more extreme measures need to be taken to prevent this scenario from happening.
In response to the problem, the forum's latest report says health authorities should put on hard-hitting campaigns similar to those used for anti-smoking to get out the message about the health dangers of being overweight or obese.
Obesity leads to a range of health issues, including diabetes, high blood pressure, heart disease, some forms of cancer and arthritis, among other problems. As a result, it currently costs Britain around £6m per year, a figure expected to rise to £50bn by 2050.
Professor David Haslam, chairman of the National Obesity Forum, said: ''We're now seven years on from the Foresight Report. Not only is the obesity situation in the UK not improving, but the doomsday scenario set out in that report might underestimate the true scale of the problem.
"There needs to be concerted action. There is a lot more we can be doing by way of earlier intervention and to encourage members of the public to take sensible steps to help themselves – but this goes hand in hand with government leadership and ensuring responsible food and drink manufacturing and retailing.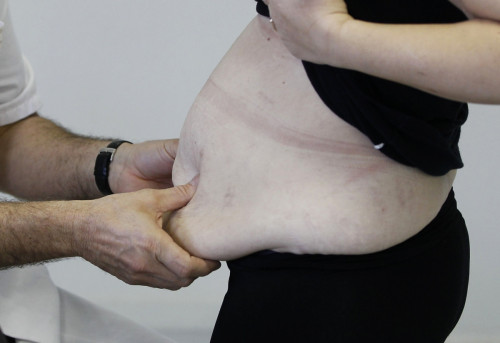 "Initiatives such as Change4Life are very well intentioned and directed but cannot be expected to solve one of the great public health problems of our time on their own.
"We need more proactive engagement by health care professionals on weight management, more support and better signposting to services for people who are already obese, and more importance placed on what we drink and how it affects our health.
"We've seen hard hitting campaigns against smoking and it's time to back up the work that's already being done with a similar approach for obesity."
However, campaigns with strong messages have in the past been criticised for making people feel ashamed of their weight, with approaches with a softer message being favoured. More recently, experts launched a campaign to put pressure on the government to cut the sugar content of food and drinks by 30%, which will cut the average person's consumption by about 100 calories per day.
Commenting on the report, professor Kevin Fenton, director of Health and Wellbeing at Public Health England, said: "Obesity is an international problem. It is a complex issue that requires action at national, local, family and individual level.
"Everyone has a role to play in improving the health and well-being of the public, and children in particular. PHE are committed to helping to tackle obesity through a range of approaches that support action on the local environment to make eating less and being more physically active easier."