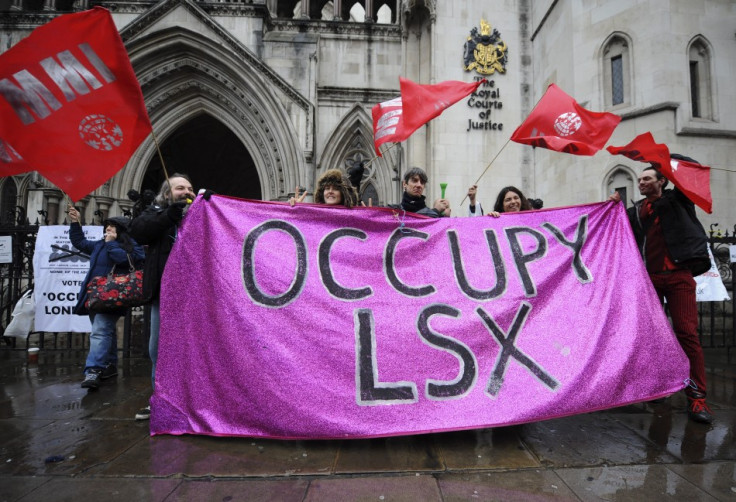 Occupy London will stage mock trials of bankers and businesses in a disused east end magistrates court, called "trials of the one per cent" at "Occupy Justice".
The protest group has revealed it's now occupying Old Street Magistrates Court in east London - its fourth occupation site in the capital - which has been disused since 1996.
Qualified solicitors will hold symbolic mock trials for "economic crimes", said a spokesman for Occupy London.
Accused will include corporations avoiding tax and those who have profited from the global recession, he said.
Exact details about the events will come out soon, but all will be open to the public.
A Metropolitan Police spokesperson said they are "aware" of the situation and had attended, though squatting is a civil matter and they will take no criminal action.
It's thought the Metropolitan Police may own the grade II listed building as the courts are attached to an old police station.
The Met spokesperson said appropriate action would be taken if it transpires that they own the building.
Elsewhere in London, Occupy protesters have set up camp at Finsbury Square, Sun Street and St. Paul's Cathedral.
Occupy London is currently in two High Court cases, one with the Corporation of London who are seeking to remove the encampment from outside St. Paul's, and the other with Swiss banking giant UBS who owns the abandoned building in Sun Street currently being occupied.