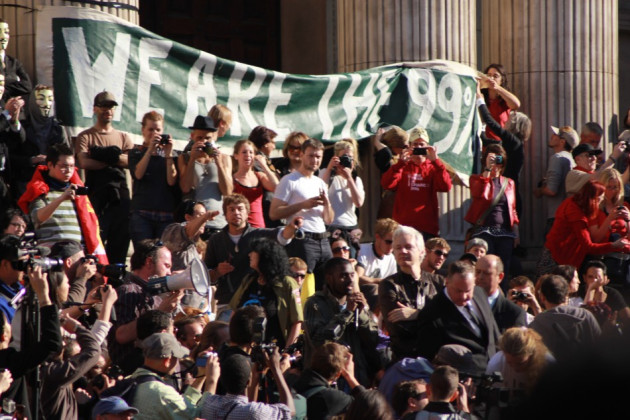 Wikileaks' infamous internet activist Julian Assange has joined the Occupy London protest, delivering a speech to the crowd outside St. Paul's.
Assange appeared within the crowd at around 2:30 pm, just after police had successfully stopped protesters reaching the movements intended camp site.
Moving through the masses he ended up at the front of the crowd standing at the top of St. Paul's stairs. From his position, via a sound system brought by one of the groups participating in the protest, Assange delivered a speech supporting not just the new London protest, but the Occupy movement as a whole.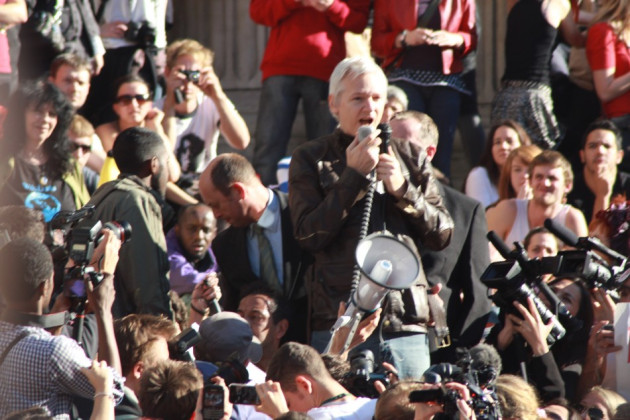 "Like all of you I've had difficulty getting here today. Difficulty getting through the kettling" read Assange's opening statement criticising police at the scene.
Following his opening statements Assange and a female protester standing next to him went on to call for all the leaders of the various groups at the protest to step forward to discuss what they wanted to achieve.
"This movement is not about the destruction of law, it is about the construction of law," commented Assange on his own motivation for being at the protest.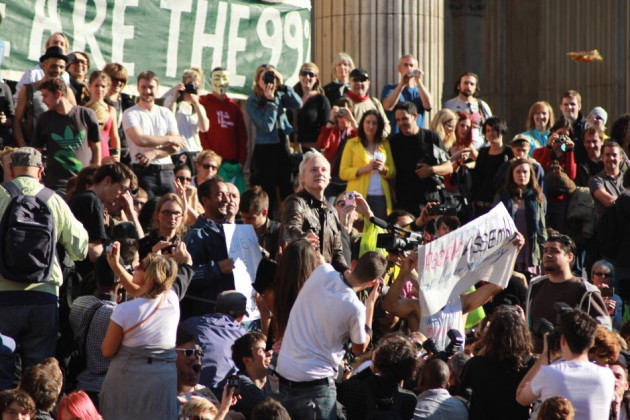 IBTimes reporters at the scene of the protest have since lost track of Assange location,though a number of protesters when questioned suggested they had recently seen him, indicating he was still there.