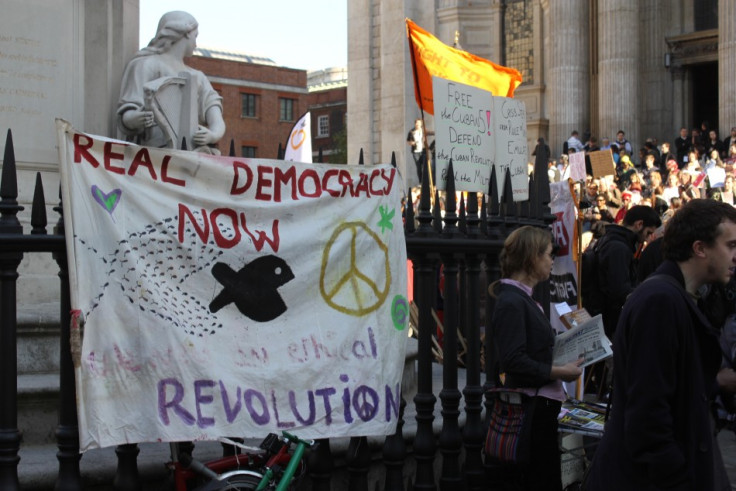 The 'Occupy London' demonstrators outside St. Pauls Cathedral who are protesting against capitalism may have to move and set up a base elsewhere if their following becomes too big.
The protestors, who have been outside the cathedral for over 72 hours have a web of 150 tents and claim to be expanding "exponentially."
They are hoping to set up a second base somewhere nearby or alternatively pick up and move everything to a larger location completely. The area of which the protestors are covering is so vast, that a rope has been laid around the area to stop tents from overflowing onto public pathways.
The Evening Standard spoke to one protestor, Tom who said: "It is expanding rapidly. For the moment we have permission to be here and to move would be a risk."
The protestors originally camped outside the London Stock Exchange, but were moved on after the area they were protesting on was deemed to be private property.
Not all protestors are there to fight against capitalism, Karoline Andersen, a student said: "My main reason for being here is to protest against greed; not just corporate but human greed.
I'm not against capitalism, but I am against corporate greed and corruption."