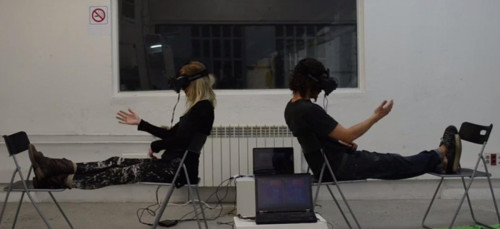 Virtual reality headset the Oculus Rift is being used by scientists and artists to see what it would be like to live in the body of someone else.
Be Another Lab have called their project The Machine to Be Another, which they claim will allow them to explore the nature of who we are.
It works like so: two people each wear an Oculus Rift headset while in two separate, identical rooms. Each participant will then be able to see what the other is seeing, and can even look down at the other person's body.
"More than individuals, we are part of a social collective called humanity," explains the group on its official website. "As members of this collective, the perception of our own identity is based on our relation with other people and our social environment: how people see us, how we do act and interact with them, and what self-image we project to this society and to ourselves."
"As part of this collective society, it is clear the importance of understanding the 'Other' and 'Each Other' to better understand ourselves. This artistic investigation plans to use the recent neuroscience approach of 'embodiment' and apply it to investigate the perception and comprehension about the Self based on the comprehension of the 'Other'."
You can watch a video of the experiment in action here.