Oculus Rift, the much rumoured head-mounted virtual display gear is likely to support smartphones and PCs in future, according to reports.
Brendan Iribe, CEO of Oculus VR, told Edge Online that the company's focus is not on gaming consoles, but on bringing the device to PC and next gen cellphones.
"I love consoles but internally we're a lot more excited about where mobile's going to go, and being able to plug it right into a next gen cellphone," he stated.
According to Brendan, the company's strategy is driven by the faster growth of the smartphone market than the console market. The Oculus Rift is expected to be compatible with Android, Apple iOS, Windows and Linux operating systems.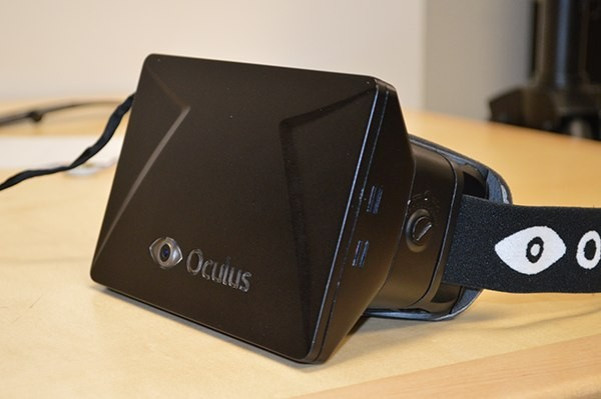 The headgear, with OLED screen technology, features high definition visuals, motion blur elimination and Kinect. The developer's kit has a 1280x800 resolution, which becomes 640x800 after splitting the screen for 3D effect. The device's consumer version is rumoured to sport a 1920x1080 resolution viewing screen.
Omni, a small platform will track the movements of Oculus users as they walk, jump, crouch or run freely according to what they see on the Oculus Rift.
Apart from Oculus supporting platforms, the device sported popular game titles such as Team Fortress 2, Half Life 2 and Skyrim at the PAX (Penny Arcade Expo) event held in Melbourne recently.
All kinds of entertainment visuals such as movie hall and live stadium effects were also shown through the device, reports Techradar.
Besides Oculus VR, others, including Canon, Carl Zeiss and Sony, are also rumoured to have developed similar head-mounted devices.
Sony has come up with a 3D viewer device, which includes features such as 720p OLED screen, 5.1 surround sound and high contrast details.
The Oculus Rift is currently available only for developers and is scheduled to launch in 2014 for the consumer market with no actual confirmed date. The device is to come with a price tag close to £196 ($300 approx).