Ofcom has released the official timetable for the 4G auction, with bids being accepted as early as next month and 4G networks due to go live by the middle of 2013.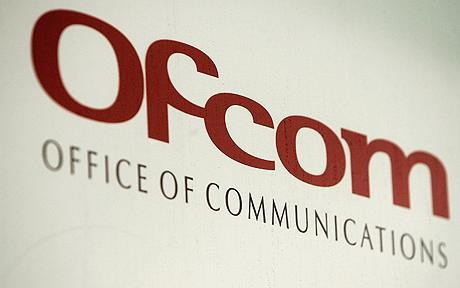 While Everything Everywhere has already launched its 4G service on 30 October in certain cities around the UK, other providers will have to go through the auction process in order to roll it out in time for summer next year.
Superfast 4G, which is significantly faster than 3G mobile broadband, is expected to near double the amount of airwaves available for use by mobile devices in the UK.
The auction process will begin with applications taking place on 11 December, though this is date has yet to be finalised, with Ofcom saying it will give a final date in two weeks time when once the regulations have come into force.
All mobile phone networks are expected to take part in the auction, including EE, when they will bid on the 800MHz and 2.6GHz frequencies. This part of the spectrum has been freed up thanks to what is called the Digital Dividend - the result of the switching off of the analogue TV signal in the UK.
EE managed to get ahead of the game and launch a 4G service early because it was allowed to re-farm its own spare 2G spectrum (1800MHz). Martin Stiven, EE's head of business, told IBTimes UK last week that the network would however be looking to get some portion of both the 800MHz and 2.6GHz spectrum in order to widen and deepen its 4G coverage.
Applications will be reviewed throughout December and in January, selected applicants will go onto the bidding stage, placing their bids online using specific software for the auction. Ofcom expects this process to take a few weeks.
The winners of the bids will be informed by Ofcom around February or March and once the fees are paid, will be issued their licenses.
While a definite date has not been set yet, it is expected that providers will have 4G networks live by May or June.
Ed Richards, Ofcom Chief Executive, said: "Today marks an important shift from preparation to the delivery of the auction, which will see widespread 4G mobile services from a range of providers.
"The entire industry is now focused on the auction itself, with a shared goal of delivering new and improved mobile services for consumers."
Here is the published chronology for the auction:
11 December: The application day
Prospective bidders submit their applications to Ofcom together with an initial deposit.
December: Qualification stage
Applications are reviewed to determine who can go on to bid in the auction
January: The principal stage
Bidding begins. This could take a number of weeks. Bids will be placed online over secure internet connections, using software that has been developed specifically for the auction.
February/March: The assignment stage
Bidders informed what they have won and its cost.
February/March: The grant stage
Licence fees are paid and licences granted
May/June: New 4G services launched
New 4G services expected to go live from a range of providers.