Google has not responded publicly to problems affecting users of the Nexus 4 smartphone and Nexus 7 tablet following an update to Android 4.4.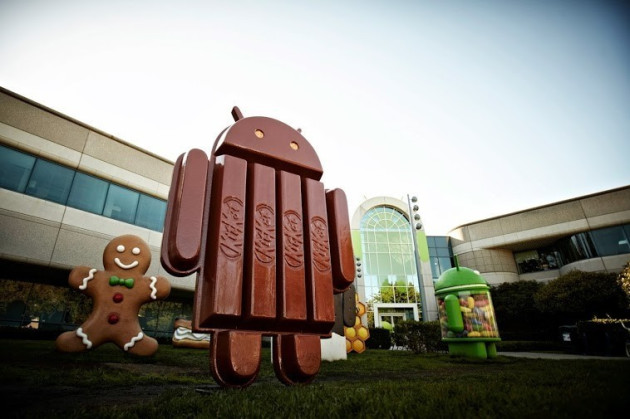 Over the past week multiple Nexus 4 and Nexus 7 users around the globe have been reporting problems with their devices after they updated the software to the latest version of Google's operating system - Android 4.4, also known as KitKat.
When IBTimes UK contacted Google, a spokesman said the company had "no comment" on the technical issues which have been reported but if it was contacted directly through its customer service channels, it would "take steps deal with it."
The Android KitKat update was first launched on the Nexus 5 smartphone but it was rolled out by Google to the Nexus 4 and Nexus 7 in the second half of November, along with the Google Play Editions of the HTC One and the Samsung Galaxy S4.
However users have been reporting a wide variety of problems with their smartphones and tablets since updating the software, including IBTimes UK readers who this week contacted us to highlight some of the issues.
Why fix what ain't broke?
One reports that the updated Nexus 4 smartphone "doesn't go into standby mode, it just darkens and you can see the icons." A Nexus 7 owner reports that the volume buttons no longer work, and the pinch-to-zoom feature doesn't work in certain apps.
"Before installation I had a perfect tablet. Now I want to chuck the thing away. If it wasn't 'broke' why fix it?"
Another Nexus 7 owner reports that they are experiencing problems with start-up, having to resort to "holding down the start button for 10 seconds to get it to start up."
Some of the other issues affecting Nexus 4 and 7 owners are:
Phone dialler not working
Laggy keyboard performance
Android 4.4.1 update
While Google is not commenting officially on the problems, it is said to be working on an update which could fix the problems. Smartphones and tablets using Android 4.4.1 (likely to be part of internal Google testing) have been seen in some websites' analytic logs, suggesting the update is on the way soon - though there is no guarantee it will fix all the reproted issues.
Android 4.4 is only available on a select number of smartphones and tablets so far, with schedules for most third-party manufacturers yet to be finalised. The problems experienced on the Nexus devices could see a wider Android KitKat roll-out delayed.
When asked about this Google said: "Regarding the roll out beyond Nexus phones, that is controlled by the mobile manufacturers, not Google, so you'll need to ask them."
Major manufacturers such as Sony, HTC and Samsung have so far remained mostly silent on when any KitKat update may be coming.
This is likely down to a number of factors including the fact all will need to test the software with their own software skin on top, before passing it onto carriers to test and finally pushing it to consumers.