Ohio: Cops Identify ALS Ice Bucket Challenge Bullies who Dumped Faeces and Urine on Teen with Autism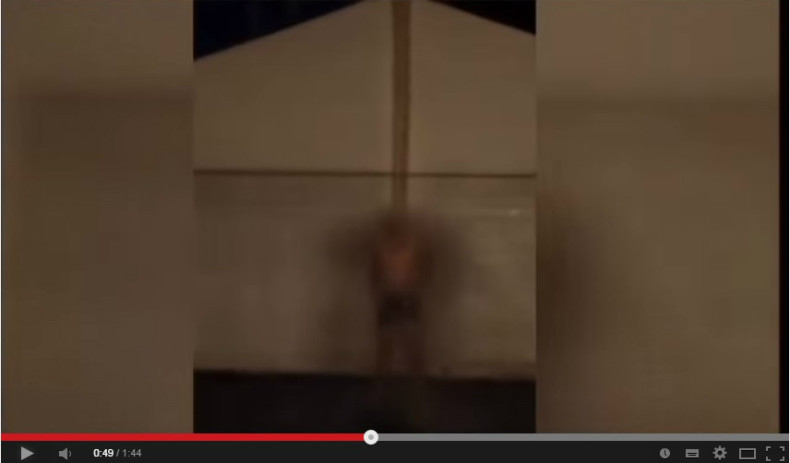 The family attorney of an Ohio autistic teen who had faeces and other bodily fluids poured onto him while he was being duped into a fake ALS Ice Bucket Challenge, has confirmed that the perpetrators have been traced down, WLWT reported today (9 September).
The family attorney, Dean Valore, confirmed the news after speaking with the Bay Village police.
"I know police have a very good handle on the investigation. Everyone's pretty much been identified," said Valore.
Bay Village Police have identified five male suspects between 14 to 17, Cleveland's NewsNet5 reported. However, since the pranksters are believed to be juveniles, police have so far not released their names.
The 15-year-old autistic teen is a student at the Bay Village High School.
Police officials have noted that the pranksters could face delinquency charges. However, since the prank occurred before the start of the school year, the school district will not be able to assist the victim beyond the general support.
The cruel trick has attracted a lot of attention over social media after the victim's mother allowed media channels to circulate the video online.
In an interview with WJW-TV in Cleveland, the teen's mother Diane said:
"He was embarrassed because he did not know what the contents were until afterwards, and then he didn't want anybody to know. They used his phone to tape it, and they put it up on Instagram."
WJW-TV posted a note under the video stating: "The family asked that we show the video to make other parents aware of bullying."
Celebrity support started pouring in early with comedian and game show host, Drew Carey, offering $10,000 reward money to find the perpetrators.
If the Bay Village PD wants to start a reward fund to find who did this, contact me. I'll donate $10k. http://t.co/ugqeLbu5ob

— Drew Carey (@DrewFromTV) September 6, 2014
If this "shitty" prank was real... Then I am joining @JennyMcCarthy and @DrewFromTV and offering another $10K to the reward! That makes 30K! — Donnie Wahlberg (@DonnieWahlberg) September 8, 2014
Family attorney Valore said that he hopes the reward money can be converted into cash for the teen since the police already know who the perpetrators are.
"Regarding the celebrities offering rewards to help find who committed this terrible act, reward money is not necessary as we have identified the participants. However, we are grateful for their offers," said the Bay Village Police Chief Mark Spaetzel.
Valore noted that the teen was "pretty scared and damaged", as "he thought they [pranksters] were his friends."
Reactions followed soon after the family attorney confirmed that the perpetrators had been traced down:
Hats off to the Bay Village PD for ID'ing the perps of that awful crime. Working now on what to do w reward $. Stay tuned and thanks :)

— Drew Carey (@DrewFromTV) September 9, 2014
@DrewFromTV Thank you for supporting the boy with autism. I am shocked they are calling it a prank! It is abuse and assault! #JailTime — carol kraemer (@ackraemer) September 8, 2014