An Ohio father has criticised a school's decision to suspend his son for 'liking' a picture of a gun on social media.
Edgewood Middle School student Zachary Bowlin, 17, was suspended for 10 days after clicking ''like'' on an Instagram picture of a gun outside of school hours.
The picture – believed to have been uploaded by a fellow student – showed an airsoft, or BB, gun together with the caption "ready".
Zachary said he and his friends enjoyed playing with BB air guns.
The school argued that the social media post expressed the potential for "school violence" and that Zachary's actions amounted to showing approval for this theme.
"He never shared, he never commented, he never made a threatening post... anything on the site, just 'liked' it," Zachary's father Marty Bowlin told Fox 19.
"I was livid, I mean, I'm sitting here thinking 'you just suspended him for ten days for liking a picture of a gun on a social media site.'"
Zachary, who has now returned to school, described the chain of events that led to his suspension, saying: "I 'liked' it, scrolling down Instagram at night about seven, eight o'clock I liked it. The next morning they called me down [to the office] patted me down and checked me for weapons."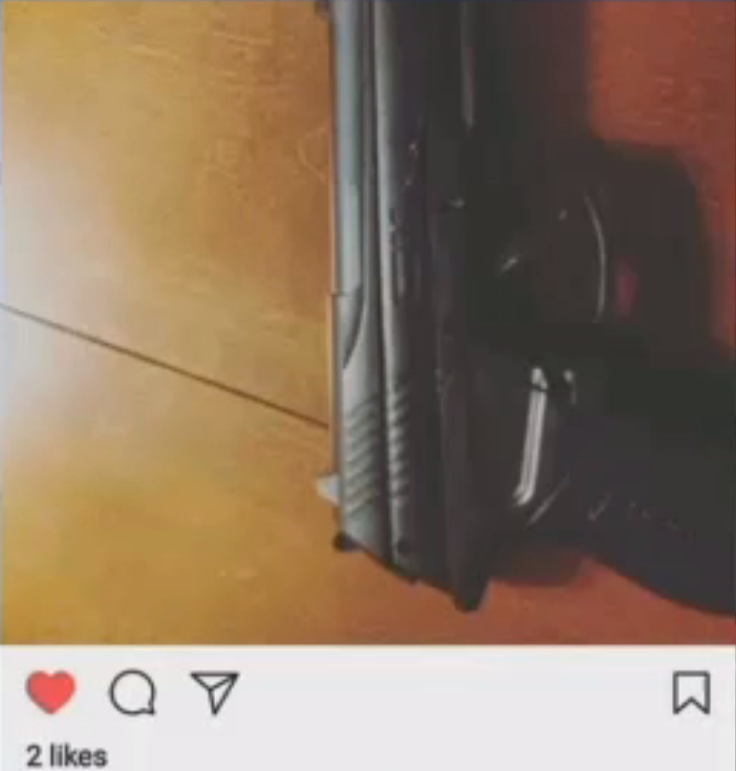 The school insist that they acted in the interest of students. Superintendent Russ Fussnecker said in a statement to Fox 19: "The board has a zero tolerance of violent, disruptive, harassing, intimidating, bullying, or any other inappropriate behavior by its students...
"Students are also subject to discipline as outlined in the student code of conduct that occurs off school property when the misbehavior adversely affects the educational process.
"As the superintendent of the Edgewood City Schools, I assure you that any social media threat will be taken serious including those who 'like' the post when it potentially endangers the health and safety of students or adversely affects the educational process."
It is believed that the student who uploaded the post remains out of school. There is no suggestion that they intended to act violently.
Meanwhile, Edgewood contacted parents to assure them that they did not perceive a threat to students despite their intervention. In an email the school wrote: "Yesterday evening school officials were made aware to an alleged threat of a student bringing a gun to school. We act on any potential threat to student safety swiftly and with the utmost importance.
"This morning, the alleged threat was addressed and we can assure you that all students at Edgewood Middle School are safe and school will continue as normal. Thank you."
Last week armed police evacuated a high school in Wisconsin after a student dressed as Darth Vader on Star Wars Day prompted a security alert.