An exotic new lager beer – brewed with the help of 50,000 litres of human urine – has been launched by an ambitious microbrewery in Copenhagen, Denmark.
The bottled pilsner, or "Pisner", to give it its official name, contains fermented malting barley that was fertilized with urine collected from festivalgoers at Denmark's largest music festival.
The waste was collected from special urinals at Roskilde Music Festival in 2015, when headliners included Paul McCartney and Kendrick Lamar.
Around 60,000 bottles of the limited edition beer will be sold around Denmark, according to Reuters.
The final product does not contain any urine itself.
"When the news that we had started brewing the Pisner came out, a lot of people thought we were filtering the urine to put it directly in the beer.
"We had a good laugh about that," said Henrik Vang, chief executive of brewery Norrebro Bryghus.
In fact, tasters reported a light and refreshing experience when trialling the lager.
"If it had tasted even a bit like urine, I would put it down, but you don't even notice," Anders Sjogren, who attended Roskilde in 2015, told Reuters.
Norrebro Bryghus was founded in 2003 inspired by the craft brewing revival in North America and other parts of Europe. It has produced more than 200 beers from its brewery-cum-café in the heart of Copenhagen.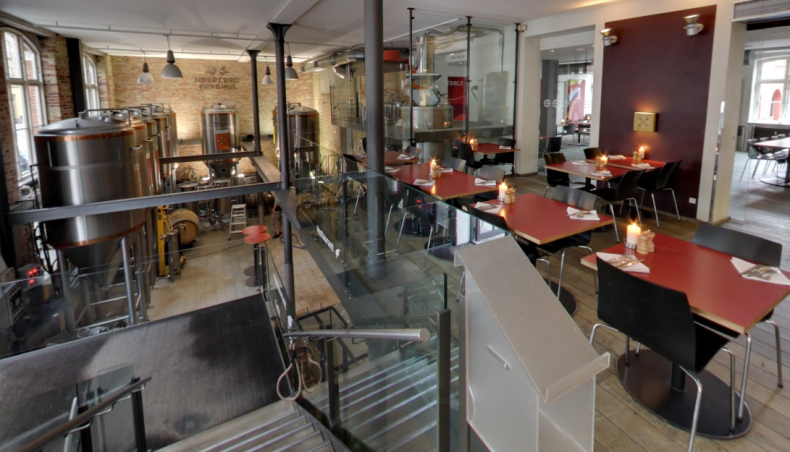 Vang said that Pisner was conceived and developed when the company's entire operation shifted towards organic production.
"About four years ago we converted into organic so all our beers are organic today and we thought it would be a great idea also to go into recycled beer. We wanted to test our brewers' ability to make recycled beers," he said
Roskilde is a well-established Danish music festival held annually south of Roskilde and is the largest event of its kind in Northern Europe. The 2017 headliners include Foo Fighters and A Tribe Called Quest.
Norrebro Bryghus have no plans to anyone's urine during the festival, which runs from 28 June to 1 July, and use it in beer production.