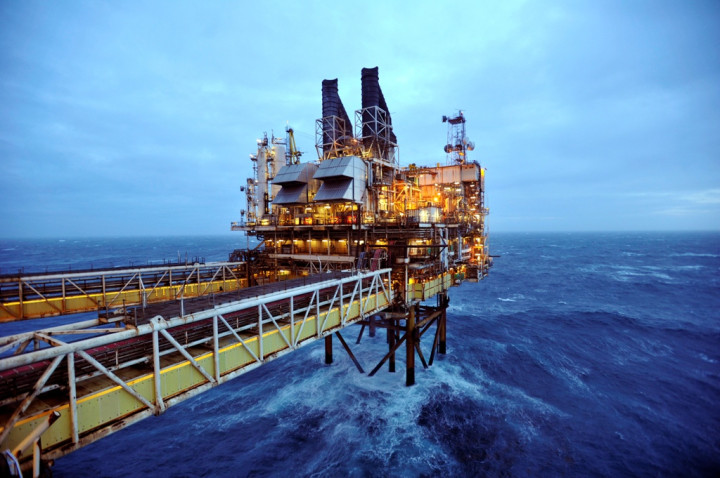 Crude oil futures dropped to new lows for the year in Asian trade on 8 October, with Brent prices sinking to a 27-month low, as lower global economic growth forecasts fuelled concerns about oil demand amid rising US stockpiles.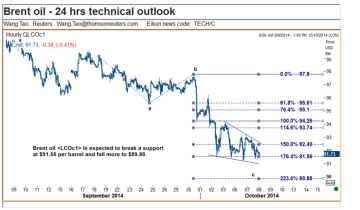 Brent November contract dropped to $90.76 per barrel earlier in the day, its lowest point since June 2012.
West Texas Intermediate (WTI) November contract dropped to $87.39 per barrel in the Asian trading session, its lowest since April 2013.
Ben Le Brun, market analyst at Sydney's OptionsXpress, told Reuters: "Growth concerns are on traders' minds, coupled with the glut in supply. The market is caught in a vortex of high supply and weak demand."
"The US has a million barrels a day of oil due to the shale revolution, while there is softer growth in China. Japan is not firing on all cylinders," Le Brun added.
Global Growth
The International Monetary Fund's downward revision of the global growth rate, the third such revision this year, spooked traders in Asia.
The IMF, on 7 October, trimmed its outlook for global economic growth this year and the next, mostly because of weaker expansions in Japan, Latin America and Europe.
The IMF said the global economy will grow 3.3% this year, slightly below what it forecast in July.
While the IMF kept the growth outlook for China, the world's second largest oil consumer after the US, unchanged at 7.4% for 2014, it saw the risk of a hard landing in the medium-term owing to concerns over excess industrial capacity and credit issues.
Supply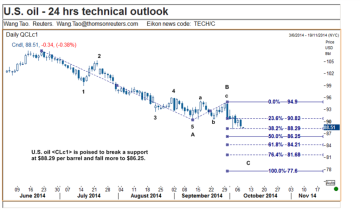 Meanwhile, data from the American Petroleum Institute (API) showed that US crude stocks climbed by 5.1 million barrels to 360 million in the week ended 3 October.
The inventory build-up was much larger than the 1.5 million barrels forecast by analysts polled by Reuters.
Rising American oil production has weighed on global oil prices and the markets for a while now.