Oil market bets on $50 a barrel as Opec signals plan to pump less crude
As US inventories decline, oil ministers of Iraq and Algeria claim there's agreement within Opec.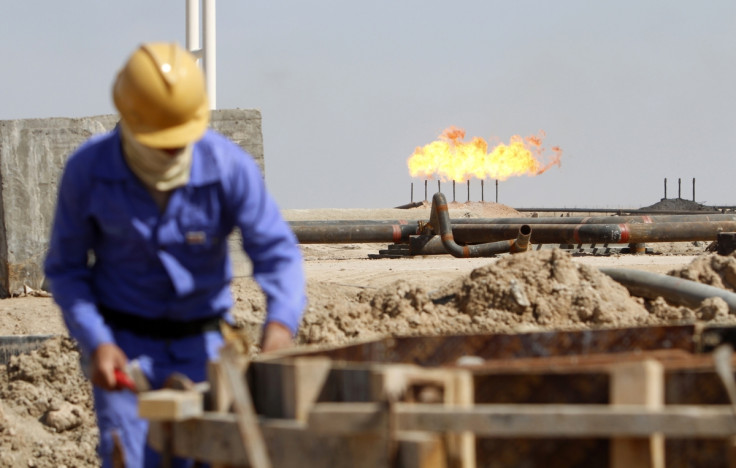 Oil benchmarks posted gains for a second successive session on Thursday (11 May), as traders priced-in the near certainty of Opec rolling over its production cuts beyond June.
While the cartel will not be taking a formal decision on the matter until 25 May, soundbites from its members influenced trading patterns for much of the European session and early part of the US session.
James O'Brien, Chair of international law firm Baker & McKenzie's Global Energy, Mining & Infrastructure Practice Group spoke to IBTimes UK on the sideline of the 2017 Baker & McKenzie Oil & Gas Institute in Houston, Texas, USA.
"There's a significant view in the market that $50 prices, or somewhere in the range, could be the oil price we see for some period of time. If that were to be the case, it's a range many can cope with. In fact, lifting costs have decreased so dramatically and efficiencies have become so great that production keeps rising," said O'Brien.
Earlier in the day, Iraqi oil minister Jabbar Al-Luaibi and his Algerian counterpart Noureddine Boutarfa held a joint press conference in Baghdad commenting that "all" Opec members support an extension of cuts instituted in December, which were set to expire by end-June.
"The decision to decrease output will be for six months, and Algeria and Iraq maintain a united stand for the next cuts," Boutarfa added.
At 5:35pm BST, the Brent front month futures contract was up 1.12% or 56 cents to $50.78 per barrel, holding on to the previous session's gains, while the West Texas Intermediate (WTI) was up 1.18% or 52 cents to $47.89 per barrel.
Overnight, US Energy Information Administration (EIA) said crude inventories stateside fell by 5.2m barrels in the week to 5 May, a much steeper drop compared to a Reuters' market analysts poll projecting a decrease of 1.8m barrels. The decline meant that at 522.5m barrels, US crude stocks were at the lowest level since February.
Bjarne Schieldrop, chief commodities analyst at Nordic bank SEB, said the decline in US inventories in concert with Opec soundbites could perk up the Brent front month contract towards $51-52 per barrel range ahead of the Opec ministers' meeting.
"In the shorter term, we believe that the Brent crude front month will head towards $51-52 per barrel ahead of the meeting. Technically it then first needs to break above $51.1 and then more importantly above $51.67. Breaking above the latter would be akin to waving goodbye to the downside technical correction we have had lately."
However, US production continues to accelerate with successive rig counts and drilling data pointing to an uptick. The EIA recently noted that the country's production is on track for a level of 9.9m bpd in 2018, revised up from 9.7m bpd.
Should the projection materialise, that would be the highest US crude production on record since 1859 when the first attempt was made to log the country's energy sector output. It would also be well above 9.6m bpd recorded at the height of the Texan oil boom in 1970.
Away from the oil market, precious metals remained in positive territory. At 6:03pm BST, Comex gold for June delivery was up 0.50% or $6.10 to $1,225.01 an ounce, while spot gold was 0.47% or $5.73 an ounce higher at $1,224.83 an ounce.
Concurrently, Comex silver was up 0.39% or 6 cents to $16.27, while spot platinum was up 0.61% or $5.53 to $916.82 an ounce.
© Copyright IBTimes 2023. All rights reserved.