Top Shell lawyer says lower extraction costs helping oil industry cope with downturn
David Brinley, oil and gas giant's General Counsel, says technology playing big part in weathering industry turbulence.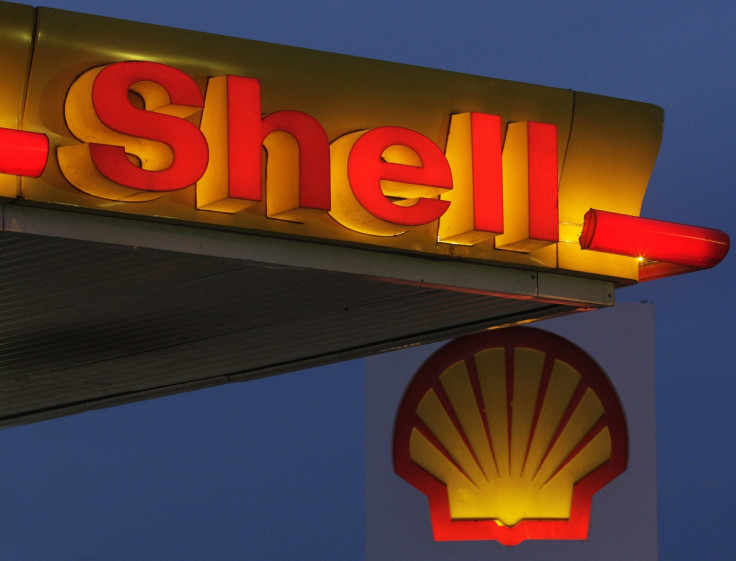 A decline in extraction costs is helping the oil and gas industry weather turbulence, or what is often dubbed in the market these days as an ongoing 'era of lower for longer oil prices,' according to Royal Dutch Shell's top lawyer.
Speaking at global law firm Baker & McKenzie's Annual Oil & Gas Institute, in Houston, US, on Wednesday (10 May), David Brinley, general counsel (projects and technology) at Shell, said: "The oil and gas industry is probably at its most turbulent point in its history. Furthermore, the confluence of political, economic and social change is nothing like I have seen in my 27 years at Shell. However, it is fair to say the industry's commitment to efficiencies is just getting interesting now."
Without assigning any values, Brinley added: "At this seminal point, technology has enabled a lowering of lifting costs, and certainly this will continue. I can only speak for us [Shell]. It's crucial for us to keep going down that path."
Shell's top lawyer also said that if industry projections are reflected in the future path of the market, then renewable energy will be the fastest growing component of the energy mix, even though fossil fuels will still account for bulk of the planet's energy needs; an equation Shell acknowledges and partakes in.
"Transition to a lower carbon economy will proceed at a different pace in different industries; and it will have a significant impact on what our future as a company looks like."
While there are many different viewpoints, Shell – unlike many of its peers – actually supports government(s) led carbon pricing drives.
The oil and gas giant is very active in low-carbon initiatives, such as Carbon Capture and Storage (CCS) technology, but Brinley admitted it has been a steep learning curve.
"One key area is stakeholder and community engagement. For instance, in 2008 we started a demo CCS plant in the Netherlands yet failed to convince the community, and the project was cancelled in 2010.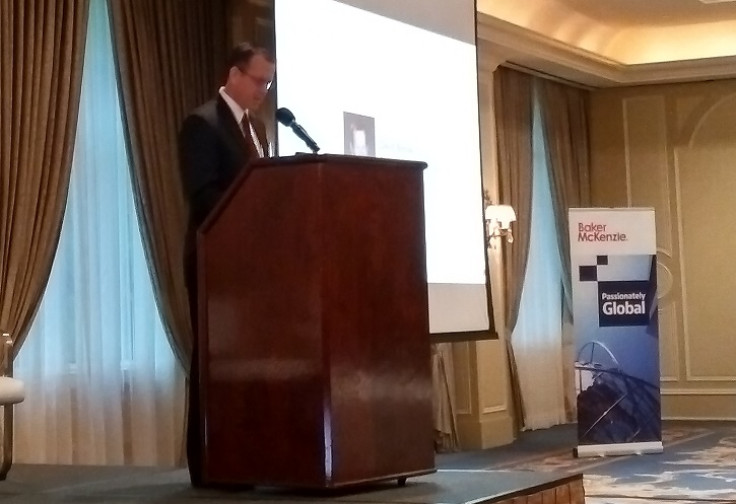 David Brinley, General Counsel at Shell International, speaks at the 2017 Baker & McKenzie Oil & Gas institute in Houston
"Yet, a similar exercise in Alberta, Canada [Quest CCS Project] has been a great success operationally, partly as a result of better stakeholder management.
"As Shell's General Counsel, I greatly believe our legal training can build bridges across what is an international business spread across cultures."
The Quest CCS Project stored 1m tonnes of CO2 in its first operating year, and became operational in November 2015 ahead of schedule. Shell claims to have built it under budget.
Brinley also said the company's technology hub in Bangalore, India has never been more integral to its business than it is now.
"From automation to 3D printing of project prototypes, to an app on how to locate your car in a car park – Shell would like to be at the forefront of inexorable technological changes we are seeing in the 21st century."
© Copyright IBTimes 2023. All rights reserved.