A prominent industry body has pleaded with the UK government to slash taxes in the sector as the North Sea operators are struggling to remain profitable amid a 60% plunge in oil prices.
Oil and Gas UK called for "meaningful action" from Whitehall due to "an unpredictable and harmful business environment" following oil prices plummeting over the last six months.
"Britain's great oil and gas industry has over the last four decades overcome challenging geology and volatile commodity prices to provide hundreds of thousands of high skilled jobs, generate hundreds of billions of pounds in tax revenues and foster innovation," Malcolm Webb, CEO of Oil and Gas UK will say in a speech at an oil summit later today (2 February).
"However the inconsistent and unpredictable government policy it has faced, now combined with sharply rising costs and a sudden drop in oil price, has dealt a blow which is doing real and potentially long-lasting damage.
"If we are to avoid lasting damage to this industry and its £35bn (€46.6bn, $52.6bn) supply chain, now is the time for meaningful action. The industry is having to take tough decisions and implement necessary cost reduction and efficiency improvement measures.
"Alongside this, the Department of Energy must proceed as quickly as possible with the full establishment of the new Oil and Gas Authority, and HM Treasury must radically reduce the tax burden on this mature oil and gas province."
The UK Treasury is currently in talks with the trade body, Oil & Gas UK, to thrash out a deal which involves granting more favourable tax conditions to the North Sea oil sector.
The touted tax breaks include scrapping the 30% supplementary corporate tax levied, on top of the 30% basic rate for the oil industry.
The government, alongside a number of groups including unions, held an emergency summit last month after BP axed hundreds of jobs.
Oil prices have tumbled again on 2 February, after initially surging last week, following months of decline.
The Brent forward contract was trading at $51.70 per barrel (bbl) while US crude was trading down at $47.02/bbl.
In stark contrast to current figures, back in 2013 and 2012 oil prices averaged $100/bbl. In the summer of 2014, oil peaked at $115/bbl.
"In December, the chancellor announced an ambitious programme of reform across the oil and gas tax regime, including an immediate cut to the Supplementary Charge, already in effect, and recognition that the tax burden must continue to fall over time," said a UK Treasury spokesperson.
"In January, the government launched a fast-tracked consultation into a new streamlined investment allowance designed to reward investment in the North Sea."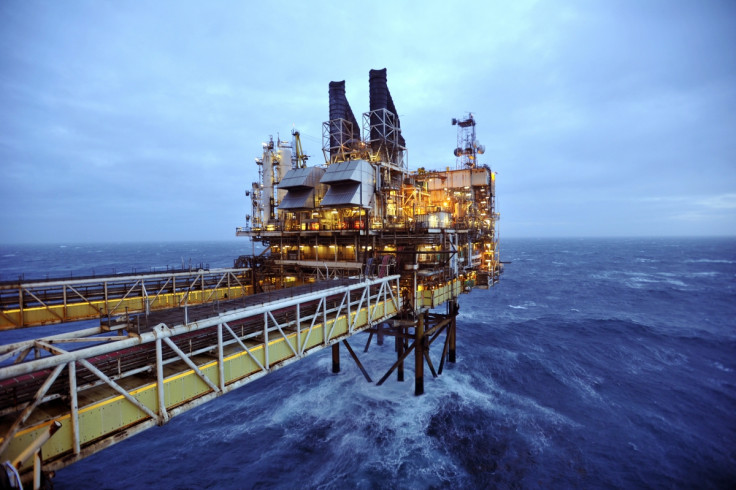 The North Sea oil sector directly and significantly impacts on Scotland's balance sheet.
The National Institute of Economic and Social Research (NIESR), citing figures from the Scottish government, said around two thirds of all income from profits and employment due to the North Sea oil and gas industry were retained in Scotland to a tune of over £10bn in 2010.
However, the North Sea oil industry has also faced years of dwindling reserves and ageing infrastructure.
The Organisation of Petroleum Exporting Countries (Opec) revealed that the average oil output in 2013 from the North Sea registered its lowest level since 1977.
"In the short term, that means urgent action on taxation to give the industry the certainty and security it needs to protect jobs and investment," said Scotland's First Minister Nicola Sturgeon ahead of the summit.
"It is essential that the tax reductions are sufficient to instil investor confidence, as without that maximised recovery will not be achieved.
"This is because the extra investment needed for smaller fields, ageing infrastructure as well as much more exploration and appraisal is only going to be made by operators with substantial tax reductions."