Oil and gas investment in the North Sea fields is falling in a blow for Scottish independence campaigners.
The Petroleum Services Group at advisory firm Deloitte said seven exploration and appraisal wells were drilled in the area in the second quarter of 2014, down sharply from 17 in the same period a year before.
Deloitte said firms may be adopting a "wait and see" policy to keep exploration costs down. And they may hold off of investment until they know the effects of potential changes to the industry under the Wood Review, as well as any alteration to taxation regime under the ongoing fiscal regime review.
It will be a headache for Alex Salmond, leader of the Scottish National Party (SNP), who has trumpeted the North Sea as a cash cow for an independent Scotland that would mean it could well support itself outside of the UK.
A new regulator, the Oil and Gas Authority, is being set up to deal with rising costs and maximising output in the North Sea against forecasts of sharply falling revenues by the likes of the Office for Budget Responsibility (OBR).
"It's likely that the industry could be pausing until it has a better understanding of the impact of (the Wood Review), and the effect on the long-term future of the North Sea, before making any big investment decisions," said Derek Henderson, senior partner at Deloitte's Aberdeen office.
"It's no secret that the costs facing oil and gas firms on the UK Continental Shelf (UKCS) have been a significant issue for some time now. Understandably, it tends to be more expensive to operate in mature fields where oil is much more difficult to recover. Research suggests it's now almost five times more expensive to extract a barrel of oil from the North Sea than it was in 2001.
"What's more, the drop we've seen in the number of farm-ins could indicate that companies are holding off before committing to longer term exploration investments. Asset transactions, involving producing fields, remain at more consistent levels, which suggests companies are more confident in these types of deals, which can offer a quicker and less risky return."
Scottish people will vote in an independence referendum on 18 September, 2014, and will be asked the straight "yes/no" question: "should Scotland be an independent country?"
The referendum period started on 30 May.
Are Oil Revenues Not as Slick as They Used to Be?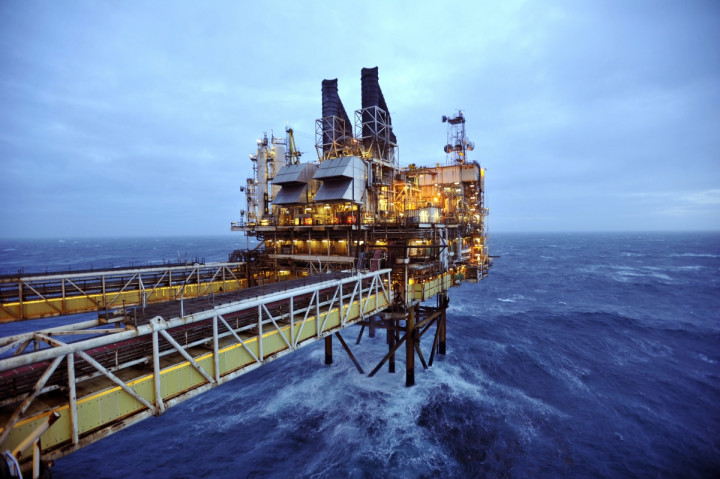 The National Institute of Economic and Social Research (NIESR), citing figures from the Scottish government, said around two thirds of all income from profits and employment due to the North Sea oil and gas industry were retained in Scotland to a tune of over £10bn (€12.5bn, $17bn) in 2010.
However, the Office for National Statistics (ONS) revealed that the rate of profit at oil and gas exploration and extraction companies tanked to 27.6% in the first quarter of 2014 - its lowest level since the second quarter of 2009.
Meanwhile, the Organisation of Petroleum Exporting Countries (Opec) revealed that the average oil output in 2013 from the North Sea registered its lowest level since 1977.
This represented a roughly 10% decline from the previous year of 90 thousand barrels per day (tb/d).
On 11 July, chief secretary of the UK Treasury, Danny Alexander said the SNP had over-estimated revenues from the North Sea by £5bn in the 2012/13 and 2013/14 years and called their forecasts "fantastical."
"You are still making plans based on untold oil wealth beyond anything independent forecasters consider plausible," said Alexander in a letter to Salmond.
"This stage in the referendum campaign should be about presenting the people of Scotland with the facts about what separation would mean.
"Instead, you persist in offering a fantastical picture of a separate Scotland's public finances."