Labour's Ed Balls has warned UK Chancellor George Osborne that the government must take urgent action to safeguard Scotland's North Sea industry because the plunge in oil prices has already led to hundreds of job losses and withdrawn investment.
In a letter to Aberdeen's Press and Journal, Balls said he would be joining Scottish Labour leader Jim Murphy and Scottish Labour MPs Cathy Jamieson and Tom Greatrex to meet oil industry bosses to see what assistance they need to keep the sector afloat.
"[The North Sea oil] industry is at a cross-roads. The plummeting global oil price has given some respite to motorists and has been good for the UK economy overall, but there is no doubt that it has also had a negative impact here in the North East of Scotland," said Shadow Chancellor Balls in his letter.
"Hundreds of jobs have already been lost, with thousands more at risk. This is a worrying time for oil workers and their families. Everybody who can take action should do so. Walking by on the other side isn't the response of a government in control.
"We need to see urgent action to improve the tax incentives for North Sea oil investment. And if Osborne fails to act then I am clear that, after the general election in May, a UK Labour government will. Because failing to act will not only risk jobs and investment now, it will also cost the UK taxpayer in the long-term as we lose revenue from oil that gets left in the ground."
The UK Treasury is currently in talks with the trade body, Oil & Gas UK, to thrash out a deal which involves granting more favourable tax conditions to the North Sea oil sector.
The touted tax breaks include scrapping the 30% supplementary corporate tax levied, on top of the 30% basic rate for the oil industry.
The government, alongside a number of groups including unions, held an emergency summit last week after BP axed hundreds of jobs.
How important is the North Sea oil industry to the UK?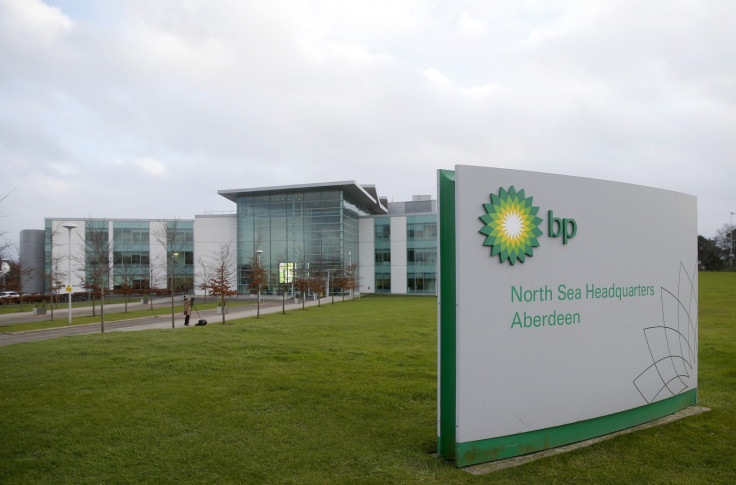 Oil prices are still hovering between the $40-$50 per barrel mark (bbl), on 20 January 2015.
The Brent forward contract was trading at $48.42/bbl while US crude was trading down at $47.11/bbl.
In stark contrast to current figures, back in 2013 and 2012 oil prices averaged $100/bbl. In the summer of 2014, oil peaked at $115/bbl.
The National Institute of Economic and Social Research (NIESR), citing figures from the Scottish government, said around two thirds of all income from profits and employment due to the North Sea oil and gas industry were retained in Scotland to a tune of over £10bn (€12.5bn, $17bn) in 2010.
Bank of England Governor Mark Carney, warned this month that the Scottish economy was heading for a "negative shock" due to the country's reliance on North Sea oil to buoy up its balance sheet.
"[Oil price movements] are a net positive for the UK economy," said Carney on the Treasury select committee, when asked about whether falling petrol prices would balance out the losses from the energy firms.
"It is a negative shock to the Scottish economy, which is substantially mitigated by the nature of the economic union that exists."
The Office for National Statistics (ONS) revealed that profits at oil and gas companies in the first quarter of 2014 hit their lowest levels since the financial crash.
The Organisation of Petroleum Exporting Countries (Opec) revealed that the average oil output in 2013 from the North Sea registered its lowest level since 1977.
At the end of 2014, Brindex, an independent association of energy explorers warned that the UK energy industry is "close to collapse".