Olivier Giroud has performed a u-turn and hinted that he could leave Arsenal this summer if he is not guaranteed a regular place in the starting XI next season.
The 30-year-old striker only recently committed his future to the club despite interest from Marseille, but with reports of Arsenal making a move for Kylian Mbappe doing the rounds Giroud seems unsure of his future at the club.
"I am not necessarily insensitive to the proposals of French clubs, including a mythical club like Marseille," Giroud said following his hat-trick for France in their friendly win over Paraguay, as quoted by the Mirror.
"But my future is written at Arsenal for now. I still have two or three years left on my contract. I want to win the Premier League," the 30-year-old forward added.
The France international is keen to stay with Arsenal and challenge for the Premier League title next season, but has made it clear that he will not settle for limited game time. Giroud made just 11 starts in the league last season having played second fiddle to first Alexis Sanchez and later to Danny Welbeck through the course of the campaign.
"My future is there, I feel good about it. I want to win the Premier League with the club. After, I do not know the future, it will be necessary to take into account the transfer window," Giroud said ahead of France's 2018 World Cup qualifier against Sweden, as quoted by the London Evening Standard.
"I have had limited playing time for several reasons but that is not to say that I lost the confidence of the coach. I will not be content with limited playing time next season.
"I have will have to think carefully to consider it with my relatives and my advisers. It [a transfer] will be a well-thought out decision. But, yes, I want more playing time," the French forward added.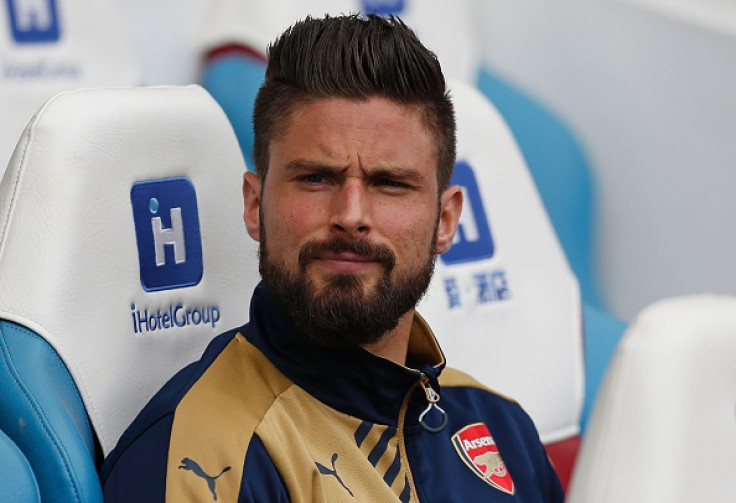 Arsene Wenger is looking to bolster his forward line further and has been linked with moves for Mbappe and Lyon forward Alexandre Lacazette and if either of them signs for the north London club this summer, it is likely that Giroud's game time will be further reduced, which could prompt him to consider the offers from Marseille and other interested clubs.