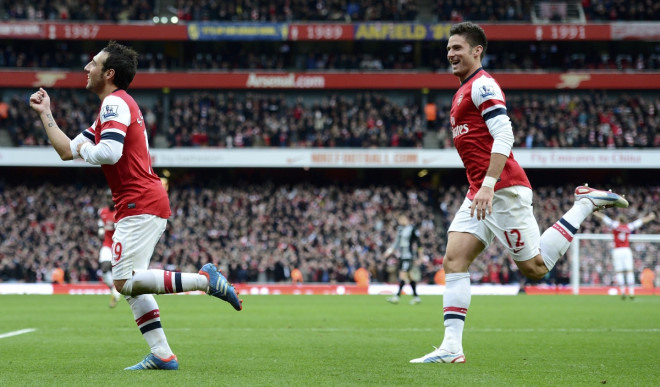 Olivier Giroud's agent has confirmed that the striker will continue at Arsenal beyond the end of the summer.
The striker was linked with a move out of the club after being involved in a scandal with a model in a hotel room. The Frenchman who transferred from Montpellier in 2012 has had a good season by his standards, scoring 19 goals in all competitions, a marked improvement from his first season at the club. However, his lack of movement up front and inability to carve a goal out of nothing has infuriated Arsenal fans, who have been urging Arsene Wenger to splash the cash and bring in a world class forward.
The striker is believed to have attracted interest from the likes of Juventus, Roma and Borussia Dortmund who will be happy to take the striker from Arsenal. However, his agent has confirmed that they have no plans to transfer Giroud out of north London and are currently working on a new deal for the player.
"The rumours about Olivier are not surprising given that he is having a great season. I read about Juventus and Roma, but the truth is that there has been no contact with these clubs or with other ones," Giroud's agent Michael Manuello said in an interview.
"Juve were interested, it is true, but that was before he moved to Arsenal.
"He's very settled in London and the club is happy with him. I think there is no possibility he might change club.
"At the end of the season we will meet with the Gunners to discuss a contract extension," he added.
The striker scored a goal in their 2-2 draw against Swansea to take the lead but was anonymous throughout the game. The absence of midfield runners such as the likes of Aaron Ramsey, Jack Wilshere and Mesut Ozil, followed by a season long injury to Theo Walcott has obstructed his hold up play, something which the Gunners thrived on in the beginning of the season.